High blood pressure the most common pre-existing condition among Kenyans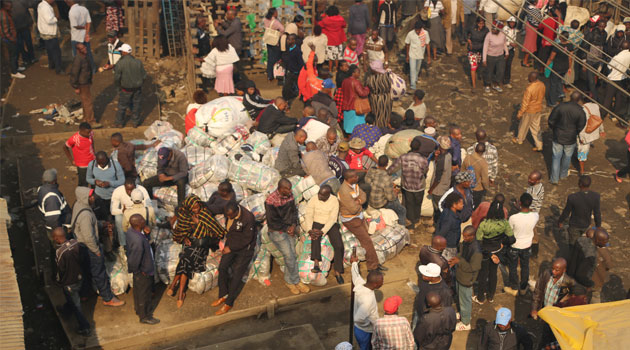 In the recent released survey by the Kenya National Bureau of Statistics (KNBS), it shows that High blood pressure (hypertension) is the most common pre-existing medical condition among Kenyans.
At least 18.2 per cent of Kenyan households reported having one person who has a pre-existing medical condition diagnosed by a healthcare practitioner.
High blood pressure/hypertension leads among the pre-existing medical conditions among people at 35 per cent followed by allergies at 19.1 per cent, liver disease at 0.9 per cent and overweight/ obesity at 1.3 per cent.
The KNBS survey which sought information on health care seeking behavior of individuals and the vulnerability of the households to the novel coronavirus further revealed that 8.2 per cent of the respondents would be willing to be tested for Covid-19.
Dr. Boaz Otieno Health CEC in Kisumu County says that the growing number of Kenyans suffering from blood pressure could be as a result of poor lifestyle choices.
"Family history contributes a lot to such cases but apart from that this is a lifestyle disease mainly brought about due to poor eating habits. Take for example the amount of salt people add to their food at the table. This salt alters your sense of taste and in the long run could be a result of the many lifestyle diseases," he says.
He further adds; "An analogy is told that before World War 2 there were very few cases of high blood pressure in the country but when table salt was introduced, we started seeing this rise in numbers."
High blood pressure remains the leading cause of deaths in world and is known to cause premature deaths. About 46 per cent of adults within the region and above age 25 suffer from it.
During one of the Covid-19 daily briefs from the Ministry of Health, Cabinet Secretary Mutahi Kagwe said that those with non-communicable diseases are at a higher risk of contracting coronavirus.
"I am concerned that close to 24 per cent of our population is living with high blood pressure while 5 per cent have high blood glucose. It is equally unacceptable that over 47,000 new cases of cancer are diagnosed and 32,000 die of cancer each year," Kagwe said.
"Non-communicable diseases contribute to 1 in every 3 deaths and account for half of all hospital admissions in our country," he said, "Deaths due to NCDs are projected to rise to 55 per cent by the year 2030."