Covid-19: Five Kenyans died in the US over last month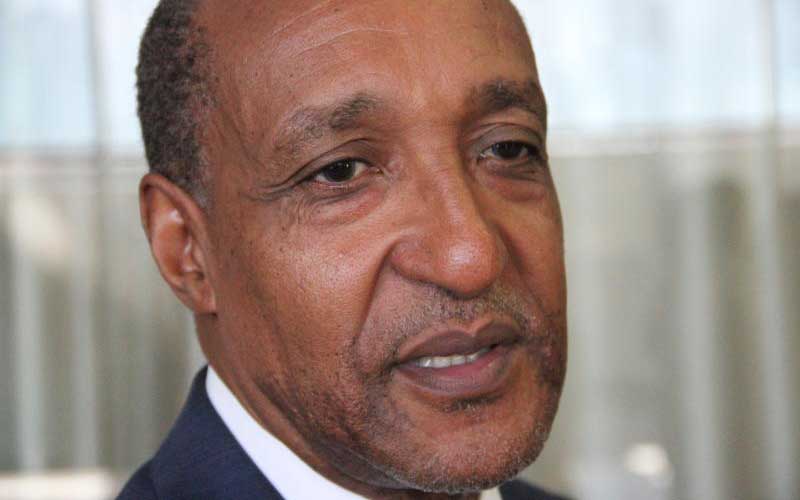 Five Kenyans died of Covid-19 related complications in the United States in the last month, Foreign Affairs PS Macharia Kamau (pictured) said on Tuesday.
Macharia held that the five had underlying health conditions and did not die "necessarily of Covid-19".
According to the PS, there are two other suspected deaths in Sweden.
The deceased, and any Kenyan who dies abroad during the pandemic, will be buried in their host countries within 24 hours of their death.
Also, Macharia said the country had lost Ruth Anyango Ogonda, an administrative attaché at Kenya's Consulate-General in Los Angeles, who died on April 10.
"She had high-blood pressure and difficulty in breathing," PS Macharia said, "We are waiting for the autopsy to be able to determine the cause of death."
Ms Anyango is survived by two children of 25 and 6 years old.
Macharia said none of the about 3,000 Kenyans in China, which has reported over 82,000 cases and 3,341 fatalities, had died of the disease.
He revealed that a Kenyan was admitted in an intensive care unit in Sweden with the highly-contagious virus.
In India, 64 Kenyans who had gone for treatment and their 160 relatives who had accompanied them were stuck in the country even as it extended its nationwide lockdown to May 3.
The situation is mirrored in Hungary and France where 21 students and 60 trainees were stuck respectively.
Macharia ruled out evacuating those stranded in those countries, saying they were "dealing with hundreds of thousands of people" and they had to wait "until the situation blows over and the lockdown ends".
Evictions in China
On Africans being discriminated against in Guangzhou, China even as the country sought to prevent a resurgence of the coronavirus:
He said landlords were only ejecting those living in crowded apartments to enforce social distancing orders.
"Some of the landlords felt compelled to respond in the way in which they did, which was unfortunate. This took a turn and it became a racial thing. It was unfortunate," he said.
The PS added that they had received assurance from the Chinese government that the situation was under control and the situation would not repeat itself.