500 hand washing points in Nairobi to curb coronavirus spread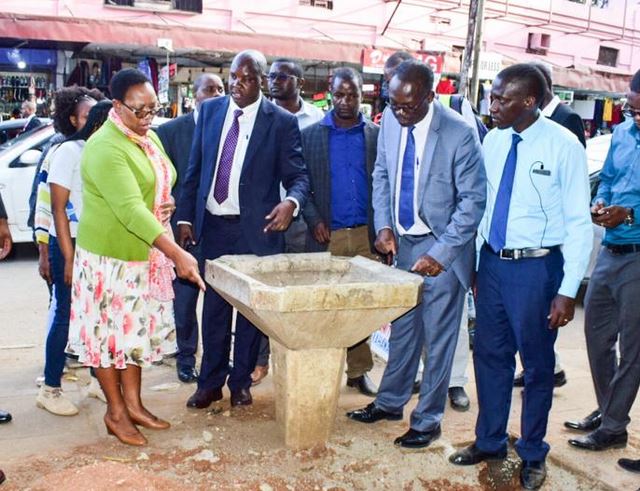 Athi Water Works Development Agency in partnership with the Nairobi City Water and Sewerage Company has set up 500 free handwashing points across Nairobi County as an immediate measure to stop the spread of the COVID-19 (Coronavirus) at a cost Sh3 million.
The World Health Organization has advised that washing hands with soap and running water is one of the most effective ways of infection control.
Athi Water Works Development Agency, Chief Executive Officer, Engineer Michael Thuita said that handwashing plays a key role in controlling the spread of the Coronavirus and everyone must play their role in protecting themselves and others.
"We are installing 500 handwashing points which will be accessible to the public at no cost. These facilities are available in all the police stations and public toilets within the Nairobi Central Business District (GPO, Country Bus Station, Muthurwa Market, Central Bus Station, Burma Market, Khoja Bus Stop, City Market, Jeevanjee Gardens, Uhuru Park, the National Archives,). We have also set up new handwashing stations at high human traffic areas outside the CBD, including Ngara, Kibera, Jogoo Road, Kayole)," said Engineer Thuita.
Engineer Thuita added that Athi Water Works Development Agency was working closely with Nairobi City Water and Sewerage Company to repair the existing public toilets to return them to the intended use, which will serve as sanitation areas hence reducing the risk if further spread of the virus.
"Together with Nairobi Water, we are ensuring that there is adequate supply of running water in all these facilities by providing 100 water storage tanks, as well as facilitating constant water supply by use of water bowsers to refill the overhead water tanks within these facilities. We have also extended these services to all the police stations within Nairobi city," added Engineer Thuita.
On Thursday, the Cabinet Secretary, Ministry of Water and Sanitation and irrigation, Sicily Kariuki issued a circular to all water institutions directing them to ensure that adequate handwashing points are installed within all urban areas including market centres, bus stations, and shopping malls. In addition, all the Water Works Development Agencies are to ensure that all public water points within their respective towns/city centres are fully operational for effective hand washing services.