Itumbi ordered to pay child upkeep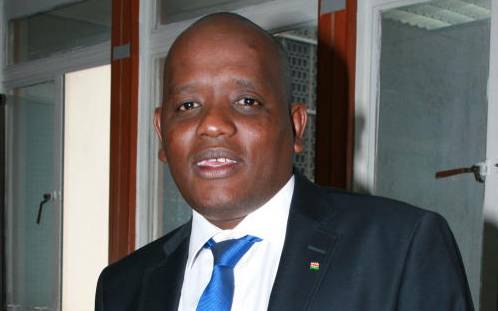 Embattled Office of the President director Dennis Itumbi yesterday suffered a blow after a court ordered him to pay monthly upkeep and maintenance of a child he sired.
This was after DNA results, which Mr Itumbi had demanded, confirmed he is the father of the baby girl.
The mother of the child moved to court on November 29, 2019 claiming Itumbi had absconded his paternal duties.
Through her lawyer Enriah Dulo, the woman informed the court she is an orphan and she was forced to quit her job before delivering the child.
Itumbi was ordered to pay Sh20,000 a month in child support pending determination of the matter filed at Milimani Law Courts family division. The child's mother was seeking an award of Sh50,000 as monthly allowance for the child.
Further, the woman wants Itumbi to provide a copy of his national ID so that his name can be included in the child's birth certificate. She said Itumbi had blocked her number and she has been unable to engage him regarding the child's welfare.
Itumbi in his response, had requested for a DNA test to authenticate the woman's claims. The court later received the results that confirmed Itumbi was the child's father.
The parties were also urged to reach an out of court settlement on the matter of the child's maintenance.
Among other demands in the out of court settlement deal is Sh50,000 monthly maintenance, medical insurance, and school fees when minor starts school.
"We want a copy of his national identity card so that his name can be included in the minor's certificate of birth, and we will also be asking him to set up a trust for the minor," said the woman's lawyer.
Itumbi and the lady dated between January and August last year before the relationship abruptly ended.
The matter will be mentioned on December 18, 2019 to confirm compliance.