Kobia asks chiefs to give regular FGM updates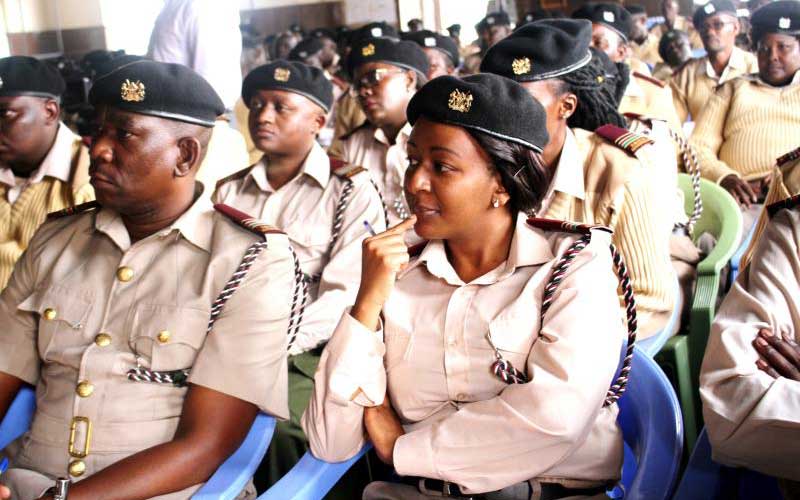 Chiefs from 22 counties where female genital mutilation (FGM) is still rampant have been directed to give comprehensive reports about the vice every six months.
Public Service, Youth and Gender Cabinet Secretary Margaret Kobia issued the directive in Kajiado yesterday when she met chiefs and assistant chiefs from the county.
Kobia, who was accompanied by the anti-FGM board members, said the ministry will strengthen the fight against the vice to ensure it is eradicated by 2022.
The CS also warned non governmental organisations (NGOs) exaggerating figures of FGM victims to get donor funding, saying they will be profiled and stern action taken against them.
"It is time for action and any compromise against the fight on FGM will be taken with the seriousness it deserves. We will not tolerate anybody robbing our girls and women of dignity," said Kobia.
She further directed all chiefs to ensure they capture data of girls in all households at the village level and protect them.
"Chiefs and assistant chiefs have what it takes to know and protect the girl child if they are not biased. The cultural practice is outdated and meaningless to any girl.
"Government officers have no option and those clinging to outdated culture have no business being government officers," said Kobia.
Kajiado County Commissioner Joshua Nkanatha said four chiefs had been interdicted for supporting FGM.
"We are closely monitoring those practising the vice and anyone found practising it will be firmly dealt with in accordance with the law," said Mr Nkanatha.
Anti-FGM Board CEO Bernadette Loloju said all stakeholders will work together to strengthen the fight against the vice.
The move comes after some anti-FGM organisations in Kajiado recently released a report, showing that the vice has significantly declined.
However, the report indicated that the practice is still going on secretly in some rural outposts and more still needs to be done to curb it.