Cleric blames the law for poor morals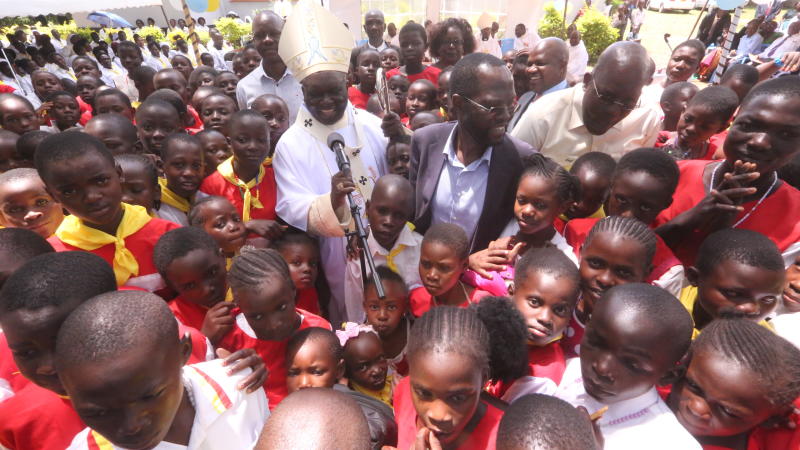 A section of Catholic clerics have taken issue with the decline in moral standards among children, blaming laws that "overprotect" them.
Speaking during the inauguration and installation of St Aloys-Ojolla Deanery in Kisumu, retired Kisumu Catholic Archbishop Linus Akok said the laws that allow children to sue parents or elders over disciplinary action are misleading.
He said great leaders had been highly disciplined by their parents or guardians to be good people, and they accepted correction with humility.
"Such laws must be condemned by the society and allow children to be disciplined without fear of victimisation," said the cleric. "Let us care for (children) as a community since it's our responsibility."
Archbishop Akok added that that alcoholism and modern lifestyles are ruining a generation.
On his part, Archbishop Philip Anyolo said the cornerstone of evangelism is education and instilling values in children in school and at home.
A deanery is a sub-division of a diocese, consisting of a number parishes over which presides a dean appointed by a bishop. St Aloys-Ojolla Deanery consists of eight parishes in Kisumu West and Seme sub-counties.