Police air wing gets two more choppers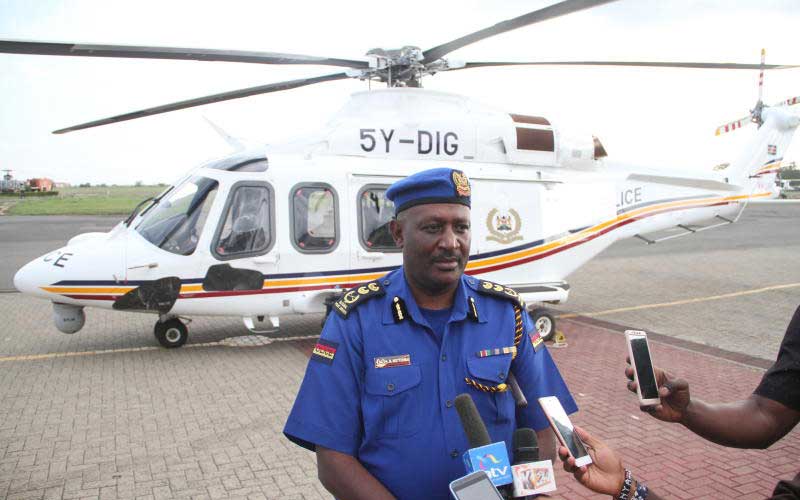 The police service is boosting its aerial capacity with acquisition of two more choppers, which are currently being assembled at the National Police Service Airwing at the Wilson Airport.
The acquisition of the choppers, 5Y-RPU and 5Y-TPU AB206 model, has brought the police fleet to 11, seen as part of the move that the Inspector General of Police Hilary Mutyambai says is meant to increase the capacity of the service in line with the ongoing modernisation drive that has also seen the service further equipped with new armoured personnel carriers (APC), among other equipment.
Sources at the police airwing told the Sunday Standard that the new choppers were shipped in from the United States and could be hitting the skies anytime now for testing before they are fully absorbed into service. Of the 11 choppers now available for the police force, seven are serviceable while two are unserviceable. A spot check at the airwing showed that one of those that are unserviceable; 5Y-DCI, which is an MI-17 has structural repairs and the 5Y-EDM, another MI-17 VIP is waiting for the shipment of its engine tail rotor shaft.
Two other fixed wing plans for the service-C208 Caravan type are also unserviceable and need engine overhaul.
Yesterday, officials at the airwing said they are busy on a daily basis and hope those under repairs will be addressed soon. "We currently have two helicopters out on detachment in Boni Forest, Lamu and another in Wajir.