Divorce, marriage certificate add new twist in DP Ruto's pilot burial case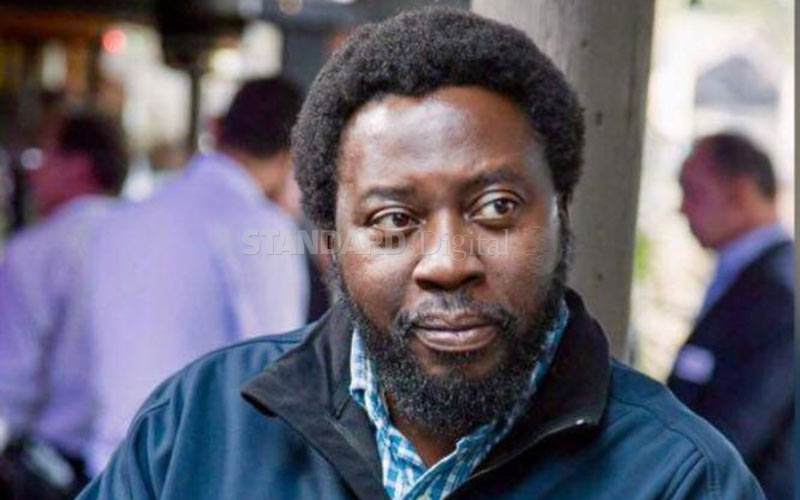 Fresh intrigues on Deputy President William Ruto's pilot Mario Magonga have emerged in a battle for his burial.
Two separate cases have been filed seeking rights to inter his body. The first case was filed by his mother Melania Magonga while the second case was filed by Joy Mwangi who claims to be his wife.
They cases are filed before Family Court judge Lydiah Achode.
The deceased's mother has disowned Joy, terming her as a partner. The twist is, however, in a divorce court order and a marriage certificate produced in court.
Captain Mario was married to Harriet Nekoye but they parted ways sometimes in 2008.
Harriet too claims to be a legitimate wife of the deceased and argues that he was not eligible to marry Joy.
To counter the argument, Joy produced a divorce order from the court indicating that Captain Mario's marriage with Harriet was dissolved on February 13, 2017.
The marriage, in the order by Milimani Commercial Court Senior Resident Magistrate I Orenge, indicate that the dissolved marriage was solemnised on November 6, 2000.
"I am the surviving widow and we have lived together as a husband and wife for more than 10 years," claimed Joy.
According to Joy, she met Mario sometime in 2007. She introduced him to her parents and they started living together in 2008.
Harriet, on the other hand, produced a marriage certificate showing that she married Mario on May 2, 2001.
She claims that Joy was the sole reason why she left her husband, adding that they were in the process of mending their differences before he died.
"Over the years, we have kept in touch and would let me know the challenges with the said Joy Mwangi. At no time did the deceased ever communicate he intended to get married to the said Joy Mwangi as his wife," said Harriet. In the case, Captain Mario's mother told the court that she recognises Harriet as the pilot's wife.
She pointed out that Joy was never introduced to her hence remains a partner to her son.
No contact
Melania said as far as she is concerned, Captain Mario never introduced the said Joy to her or to any of her children as his wife "notwithstanding the fact that I was aware that they lived together and have a son fondly named after my deceased husband."
She said she has never seen both Joy and her grandson for the 10 years they cohabited.
"Joy Mwangi cannot be said to the deceased's wife because no one held her to be his wife. In the instant case, parties could not have been married as the deceased was still married to Harriet Nekoye throughout their cohabitation," Magonga's mother added.
Captain Mario's brothers Ibrahim Ratemo and Abdumalik Mairura supported their mother's claim that Joy was just a partner and not a wife.
The pilot died with all the four Americans he was flying after their helicopter came down near Lobolo in Central Island National Park.