100 pupils rushed to hospital in cholera scare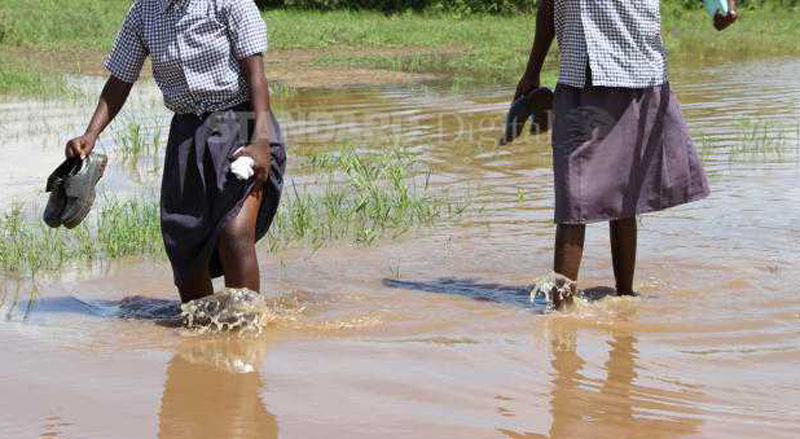 100 pupils and teachers at Chetoto Primary School were on Tuesday morning taken to hospital after a suspected cholera outbreak.
The pupils and the teachers reportedly drank water from a spring suspected to have been contaminated by raw sewage at neighbouring Kipsongo slums.
Pupils later began to diarrhea at the school, forcing the management to call for medical support.
The County Government mobilised vehicles to ferry the affected to Kitale Level Four and Mt Elgon hospitals.
Lillian Lipesa, a county medic, said the pupils and their teachers were diagnosed with diarrhea.
"We are attending to 100 pupils and male teachers brought in after they suffered diarrhea. Most of them are in stable condition," she said.
Ms Lipesa said medics had collected samples and conducted rapid tests that ruled out cholera.
"The rapid tests show there is no cholera. But we are still conducting culture analysis to establish the problem," she said.
She stressed that the authority was managing the crisis, adding that a public health team had been dispatched to the affected areas to inspect spilling sewage.
Accompanied by Public Health Surveillance Officer for Saboti sub-county Stanley Kirwa, Lipesa assured the public that the diarrhea outbreak was under control.
Chetoto Primary lies within the sprawling and populated Kipsongo slums, where a majority residents lack potable water and depend on streams and springs.
Reports from the slum indicated that public authorities had directed the closure of eateries to forestall any possible outbreak of waterborne diseases.
Most areas in Kitale have witnessed sewer leakage, which has led to contamination of local water sources.
Recent heavy rains have been blamed for the sewage spill. Some farms under vegetable in Kibomet and Maziwa areas have been flooded with raw sewage.