Lawyer Nyakundi's wife turns against State over murder charge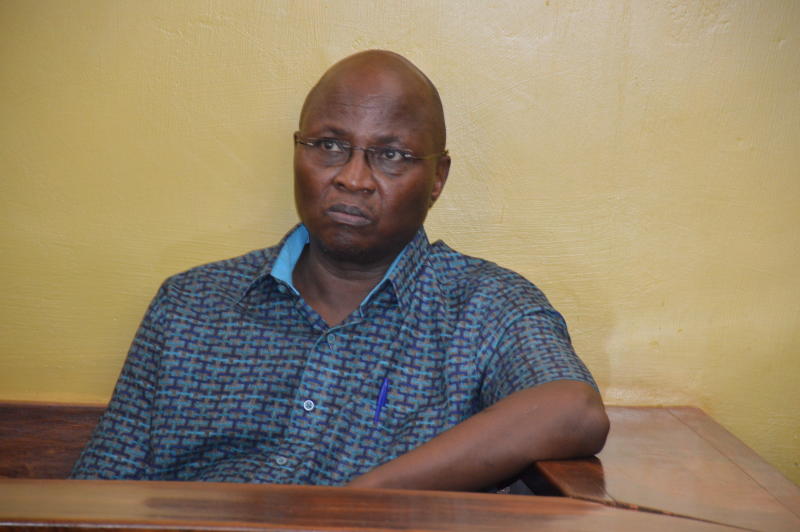 Lawyer Assa Nyakundi's wife has turned her guns on the State for seeking to press murder charges against the husband.
The Lydia Kung'a Nyakundi was listed as a star witness for the State, and was lined up to testify on how her husband allegedly killed their son Joseph Bogonko.
But in her case filed before the Constitution Court to block the murder charge, Mrs Nyakundi claims she was neither consulted when the Director of Public Prosecution Noordin Haji withdrew manslaughter charges nor was an explanation offered to her on the bid to charge the lawyer with murder.
Two detectives attached to the homicide unit within the Directorate of Criminal Investigations have already been interdicted over claims of bungling the probe in a bid to have Mr Nyakundi face a lesser charge of manslaughter.
"We will apply to have a murder charge on him because there is overwhelming evidence and it is the court to determine if it should be manslaughter once we file a murder charge," DCI boss George Kinoti said. In her pleadings before the court, Mrs Nyakundi asserted that the shooting was an accident, contradicting Mr Kinoti's stand that it was a planned and intentional killing.
His eldest son Noah Nyakundi was also listed among key witnesses in the case.
Mrs Nyakundi identifies herself as a victim in the case, meaning that she might have been the one who filed a complaint against her husband or would be the representative of the family in the case. The case will settle the question on role of a victim of crime in investigations and whether the State ought to seek their consent or opinion before retracting a criminal case or pressing new charges.
Mrs Nyakundi yesterday moved to court under certificate of urgency seeking to temporarily quash the Chief Magistrates Court decision to allow the DPP to withdraw manslaughter charges.
She also complained that DCI had revealed to the public that she and her son were witnesses in the case.