Former PCEA moderator sued over Sh9m debt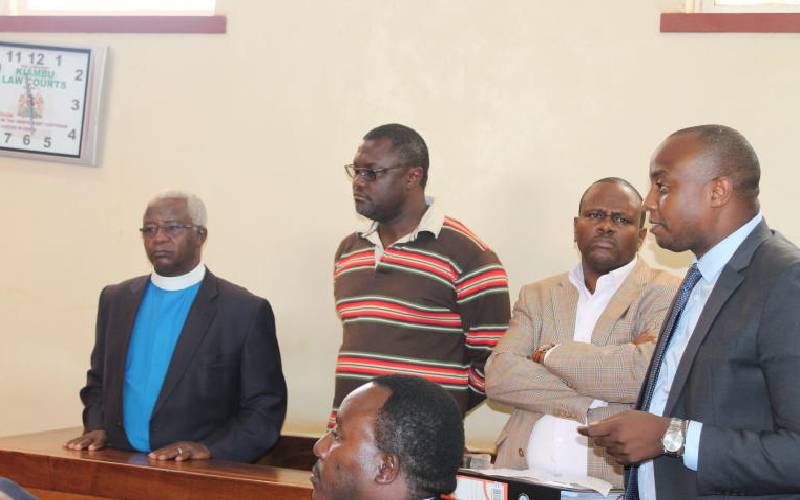 Former Presbyterian Church of Eastern Africa (PCEA) Moderator David Gathanju and two others have been sued for allegedly failing to pay Sh9.6 million they owe the church.
Gathanju, James Muiruri and Peter Kamuthu face a separate criminal case at a Kiambu court where they are charged with stealing Sh50.9 million from the church.
They have been sued by Registered Trustees of the PCEA, who argue that the three agreed to pay the amount in an MoU they entered with church.
"The trio agreed to pay back the money amounting to Sh9.6 million in various installments ending August 10, 2017.
They have however failed or refused to pay back the money under the terms of the MoU," the trustees say in suit documents filed at the Milimani Commercial Court in Nairobi.
The trustees claim the money was irregularly transferred from the church accounts that were being managed by Gathanju and the two others.
"Despite repeated demands to the trio and notice of intention to sue having been given, they have refused to pay the amount outstanding," say the trustees.