Woman admits poisoning her two children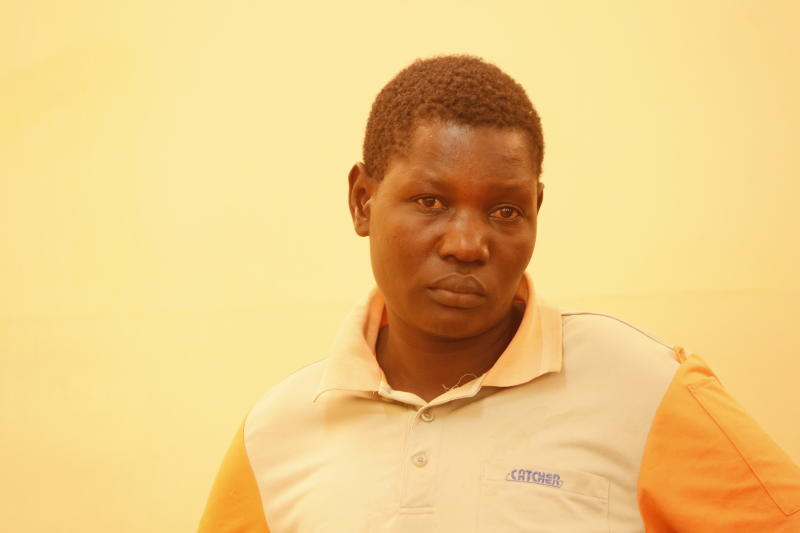 A woman who snuffed out the life of her six-year-old daughter with poison now wants the court to forgive her, saying she is remorseful.
When she appeared before Kakamega Chief Magistrate Bildad Ochieng yesterday, 26-year-old Halima Sheila Bwakali pleaded guilty to two charges of attempted murder and attempted suicide.
In the shocking incident that took place at Mihila village in Butere sub-county on December 23 last year, Bwakali forcibly fed her daughter and four-year-old son a pesticide before she gulped it.
The daughter, Rispah Linda, was pronounced dead on arrival at Mwihila Sub-county Hospital while the son, Wycliffe Omwanda Oparanya, and Bwakali were admitted in critical state. They were later transferred to Kakamega County General Hospital.
"I am remorseful for the offence, I was bitter because my mother had asked me to move out. I was also in need of money since raising the children has been a challenge. I pray for leniency," said Bwakali.
On the fateful day, the accused's mother, Ruth Auma Omwakha, is said to have confronted her, before leaving for church, over her recklessness and heavy drinking.
After her mother left, leaving her alone with the children, the court heard the accused went to a nearby agrovet and bought diazonal pesticide. She then forced the children to drink the substance directly from the bottle before leaving for a neighbour's house, where she started vomiting.
Upon suspecting something was wrong, the neighbour rushed to the accused person's house where she found the children lying unconscious on the floor.
Murder charge
"The pathologist confirmed the cause of death to be poisoning. The samples were taken to Government Chemist in Kisumu for further analysis," said State Counsel Paul Juma.
Bwakali admitted both charges and the prosecution facts read to her, making the magistrate convict her on her own plea of guilty. A copy of a psychiatric test was produced, confirming the accused is fit to stand trial.
The court was told that Bwakali had separated from her husband and was raising her children single-handedly.
She is further expected to be charged at the High Court with the murder of her daughter.
In her mitigation, she asked for leniency, saying that she acted out of anger and distress.
Mr Ochieng' ordered that the accused be remanded at the Kakamega Women Prison for 14 days to allow probation officers file a pre-sentencing report; to establish if she can serve a non-custodial sentence.
"I defer the sentence awaiting a pre-sentencing report from the probation officers. The accused shall thus remain in custody at the prisons awaiting the report," said the magistrate. The matter will be mentioned on February 14.