All missing people after Dusit D2 terror attack found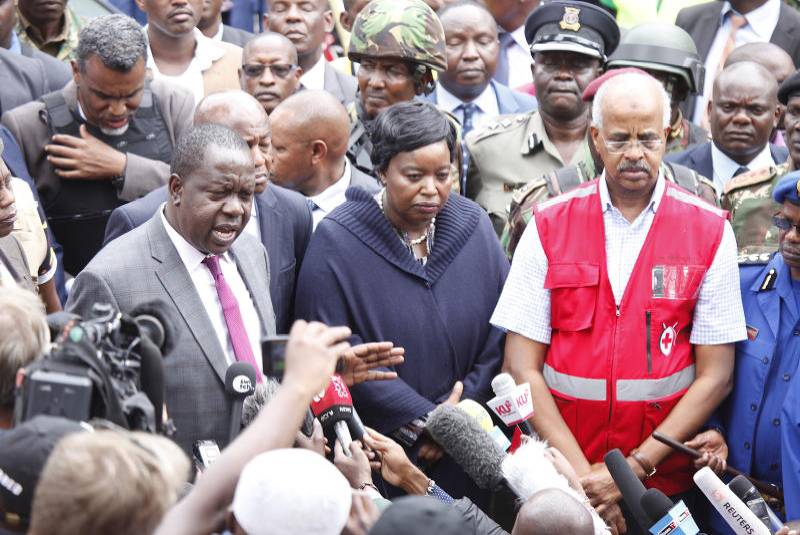 All the 50 people who were missing on Wednesday evening following the terror attack at Dusit D2 Hotel and business complex have been found.
Suspected Al-Shaabab terrorists attacked the complex on Tuesday evening, killing 21 and injuring many others.
By Wednesday 3pm when the rescue operation ended, Kenya Red Cross Society (KRCS) Secretary General, Dr Abbas Gullet said a total of 94 cases were reported missing.
"We were able to trace 44 people who were caught up in the attack and had not been initially found by their families. We are still tracking 50 more individuals whom families are yet to find," Gullet said on Wednesday.
But on Thursday the Red Cross boss said all the 50 tracing cases had been closed positively by midday.
"Counselling sessions have so far been provided to 595 individuals and our psychosocial teams continue to pitch camp at Chiromo Mortuary to attend to more people in need of counselling," Gullet said.
Inspector General (IG) of Police Joseph Boinnet yesterday confirmed the death toll from the Riverside Drive had risen by six, totaling total of 21.
"They include 16 Kenyans, one Briton, one American and three un-identified people of African descent and one policeman. Number of those dead is likely to rise," Boinnet said.
The IG also confirmed that 700 people were evacuated.