Drive to help persons with disabilities secure employment opportunities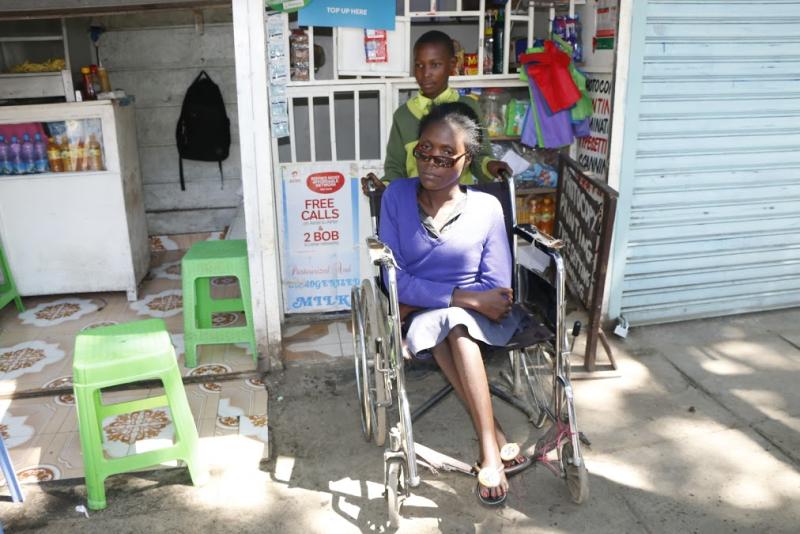 Irene Kerubo, a diploma holder in computerised secretarial studies, has been looking for a job for the last seven years.
Every time she turns up for job interviews, potential employers take one look at her and politely promise to call her. They never do.
"As soon as they learn of my disability, that becomes the end of the story," she says.
From her wheelchair, Kerubo speaks of how at one point she was denied a job at a school where she had worked as an intern for six months.
She was overlooked when the institution sought a permanent replacement.
Although the school did not give any reason for not hiring her, she believes it had something to do with her disability.
Her predicament is not exactly new. It is shared by thousands of qualified Kenyans who are denied employment opportunities because of their perceived inabilities.
Recently launched
The recent launch of the Innovating Pathways for Inclusive Employment (IPEI) Programme hopes to address this.
Launched in Nairobi towards the end of last year, the programme aims to address barriers to employment for persons with disabilities within the private sector.
Sponsored by the United Kingdom to a tune of £9.6 million (Sh1.2 billion) the project brings together several stakeholders to invest in knowledge, skills, experience and networks to help persons with disabilities get jobs in the private sector.
Speaking during its launch, Ministry of Labour and Social Protection Principal Secretary Nelson Marwa said the initiative would make it easier for persons with disabilities to access employment.
Marwa conceded that more needed to be done to create equal employment opportunities for persons with disabilities.
"Time has come to focus on the challenges they face and improve on them. We have made some progress but we are not yet there in mainstreaming disability issues," he said.
The PS urged private firms to consider employing and empowering persons with disabilities.
The three-year project will be implemented in urban locations in Kenya and is expected to reach 5,000 persons with disabilities.
It targets those who have a level of education that enables them to access private sector opportunities. At least 40 per cent of those targeted will be women.
Vocational training
According to Ruth Mailu from National Employment Authority, the programme is also targeting persons with disabilities from marginalised communities.
"We are asking employers to declare employment opportunities through us so that we can monitor and ensure every group is included, including persons with disabilities," she said.
State Department of Vocational and Technical Training director Meshack Opwora has described the project as a timely and noble idea.
"In Kenya, about 4.6 per cent of the population lives with some form of disability, including hearing, speech, visual, mental and physical. Ignorance and prejudice have for a long time excluded people with special needs from work," said Dr Opwora.
Specifically designed
Opwora said his department had established and equipped four special Technical and Vocational Education and Training (TVET) institutions to train persons with disabilities.
Karen Technical Training Institute for the Deaf, St Joseph Technical Training Institute (Nyangoma), Sikiri Technical Training Institute for the Deaf and Blind and Machakos Institute for the Blind are specifically designed to enhance access by persons with special needs.
Fees for all TVET institutions have also been harmonised to ensure more persons with disabilities gain access.
The institutions are now charging Sh56,420 with the Government providing Sh30,000 while the Higher Education Loans Board offers the balance as loan.