Former Gem MP's family fight for Sh500 million Karen land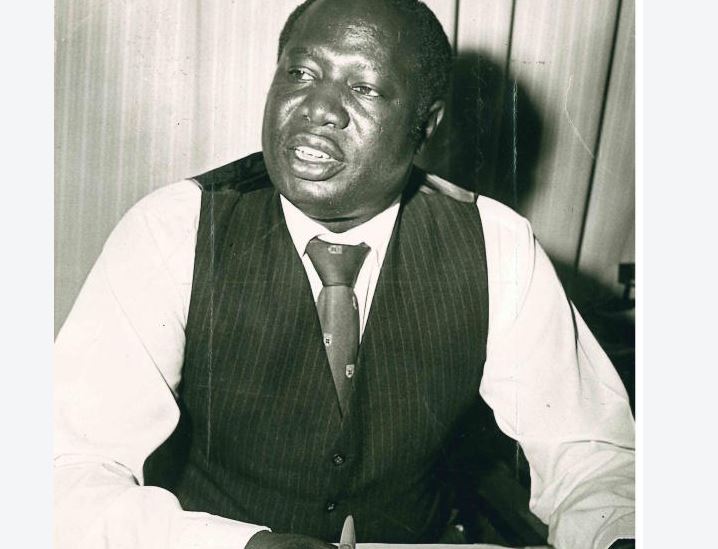 The family of a former Gem MP is crying for justice after suspected land grabbers blocked them from accessing their land in Karen.
The three sons of Aggrey Otieno Ambala (pictured) are seeking the Government's intervention to help them repossess a 10-acre parcel of land worth Sh500 million.
The property was returned to the family after a 30-year court battle for the multi-million shilling estate left behind by the former assistant minister who died in 1985.
The dispute had pitted Ambala's children from his first wife against their step-sisters from the second wife, who are ODM leader Raila Odinga's nieces. The former MP was married to Berly Lilian Achieng' Odinga, who is Mr Odinga's sister, but they divorced in 1981.
In April, the Court of Appeal settled one of the longest running family disputes by redistributing the estate to all the family members.
Appellate judges Erastus Githinji, Hannah Okwengu and Jamila Mohammed revoked the estate's land titles, which had been irregularly issued to third parties, and restored the property to Ambala's children.
But almost seven months after the ruling, the former MP's sons have not accessed the land.
In a letter addressed to Inspector General of Police Joseph Boinnet, Oduor Ambala and his brother Odhiambo Ambala claimed someone had trespassed onto the land and refused to leave despite the court order.
"He was a party to the court case and is aware of the court judgement that restored all our late father's properties. I reported trespass and invasion of our property at Hardy Police Station, but the officers have decided to protect the invaders," said Mr Oduor.
According to the Ambala brothers, the Lands ministry cancelled all titles irregularly issued to individuals who had grabbed their land.
Last month, Director of Criminal Investigations George Kinoti wrote and directed the officer in charge of Karen Police Station to investigate the threats against the Ambalas.
DCI instructs
"We have been notified that despite being bona fide owners of the land, they have not been able to visit it because of unknown people who have threatened to kill them. The DCI is therefore instructing your office to investigate the claims and appraise him," said Kinoti.
One of the brothers, in a letter to Interior Principal Secretary Karanja Kibicho, stated he was bedridden and hoped to subdivide and dispose part of the land to settle his medical bills.
In another letter to the DCI through their lawyer Gilbert Mungu, the brothers complained that they had already identified the trespasser who had hired goons to keep them off, but no action was being taken.