Michuki daughter demands share of his Sh10 billion estate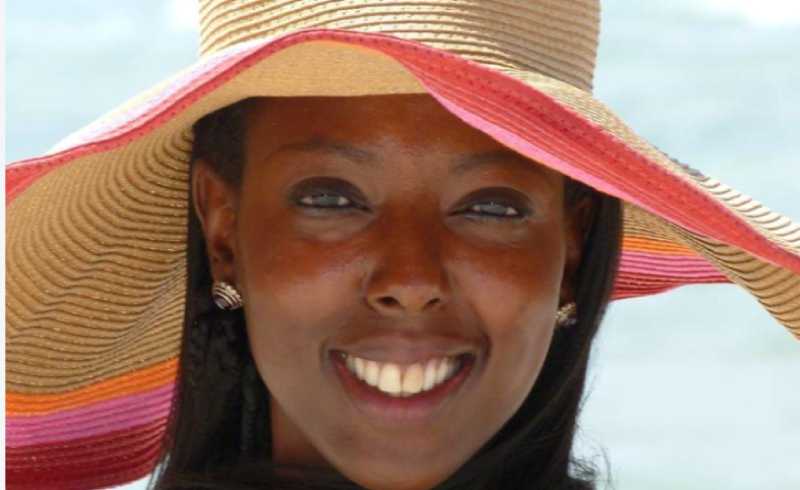 The daughter of a former Internal Security Minister and known as a stickler for rules is in court seeking a share of his multi-billion shilling estate .
The last born child of the no-nonsense John Michuki wants his vast estate valued, and demands a sixth of the property.
Michuki's 1973 Will, witnessed by his wife Josephine and long-time friend Kenneth Matiba, did not disclose the value of hisvast investments, but a 2004 report by a British organisation put his wealth at between Sh3 billion and Sh10 billion.
Ms Yvonne Wanja blames her two siblings given powers by the High Court to administer the estate for huge debts accrued by Nairobi Hotels Limited that owns a bigger share of the plush Windsor Golf Hotels and Country Club. Wanja fears that the debts have reached an alarming rate, and wants the court to order that they be settled.
Ignored management
She claims her sister Anne Mutahi and brother Fred Chege had ignored the management, including requests to mitigate the debts. Other late Michuki's children are Martin Michuki, Francis Murai and Sheila Muriugi.
According to court documents, Wanja has on various occasions verbally and in writing decried the situation, and even proposed how to pay the debts, including liquidation of some of the assets.
Wanja, a certified financial analyst, writer and wealthmanagement consultant, states that her late father's estate has not been valued to date, adding that the administrators and beneficiaries cannot work together anymore.
Claiming her siblings have failed to manage the estate as required by the law, she now wants her portion of the estate and the transfer of a title deed for a house in Windsor Park without any cost implication on her part as were the wishes of her father.
"As the foregoing is being dealt with, it would suffice that the beneficiaries of the estate who are not earning any salary be awarded reasonable stipends in the monthly sum of Sh300,000 which are agreed upon and allocated a vote, in order for each beneficiary to make ends meets and facilitate individual pursuits," she states. Wanja claims that Mrs Mutahi and Mr Chege have over the years failed and/or neglected to render true and proper accounts of the estate.
Justice Luka Kimaru had given the two letters to administer the estate following a successful application filed on December 14, 2012 after the death of their mother Josephine.
The application was made on the grounds that their mother, in her June 24 2009 Will, allowed them to be her personal representatives in legal processes. They also wanted their father's Will confirmed by the court and letters of grant given to them.
Mrs Mutahi then told the court through her lawyer Njoroge Regeru that when an executor of a Will dies before receiving a grant of probate of the Will, he/she can apply for it to be approved and issuance of the letters of grant.
She said all her siblings had consented to her and the brother to apply to the court for substitution of their names with that of their late mother, to prove their late father's Will and letters of administration.
However, in an application filed at the court's registry recently, Wanja claims her siblings have not gone back to court to have the letters of grant confirmed.
Section 71 of the Law of Succession Act provides that issued letters of administration should be confirmed after six months or a shorter period as the court may direct. The administrators are required to apply to the court to give them powers to distribute the estate's capital assets.
Before her death, Josephine had applied for the approval of the Will and letters of grant as an executor named in the document by her late husband.
"The deceased died leaving a valid written Will dated March 6 1973. I am seeking a grant of probate to the estate of the deceased on the grounds that I am the wife of the deceased and an executor named in the will, together with one Kenneth Stanley Njindo Matiba who has since renounced hisappointment," she said.
In the documents filed in court, late Matiba gave the power of attorney to his wife Edith Wanjiku on December 22, 1988. Michuki and Matiba were in the youthful team of civil servants in Jomo Kenyatta's government after independence in 1963 before joining politics.
Inventory filed
Although Michuki gave executors of his estate powers to retain or sell properties to pay his debts and funeral expenses, he made it clear that monies accrued from the estate must be accounted for.
In the inventory filed in court by his late wife, the late Kangema politician owned a business empire that comprised real estate, hotel industry, insurance and farming. He also left fat bank accounts.
He is also listed as the shareholder in the multi-billion shilling companies such as Fairview Investment Limited which owns Cargen House in Nairobi's Central Business District, New Kenshoes Company, Kangema Petrol Station, Gateway Insurance Company, Mika Estate, Heri, Coots Holdings, Snipe Investments, Silver Homes and Leading Edge Food and Entertainment.
In his love for agriculture, he had shares in Ndarugu Plantations (1969) Limited, Kangema Farmland, Agricultural Holding and Kenyenyaini Tea Factory.
At the time of his death, Michuki was also entitled to a Sh3,021,498 claim against the Kenya Revenue Authority for refund of Pay As You Earn due to him as a Member of Parliament. There was also a claim against Independent Media Services Limited on account of monies advanced plus accrued interest as at March 2010 stood at 17,949,236.
On immovable properties, the late minister owned several parcels of land in Murang'a and Kwale County's Pungu Fuel. Pungu Fuel is a prime beach area located close to six kilometres after Likoni Ferry crossing.
Kenyan start-up wins Sh15 million
A Nairobi-based start-up has won $150,000 (Sh15 million) for coming up with an application that seeks to tackle the problem of fall armyworm in Kenya.