Warrant of arrest issued against son to veteran politician Jackson Kibor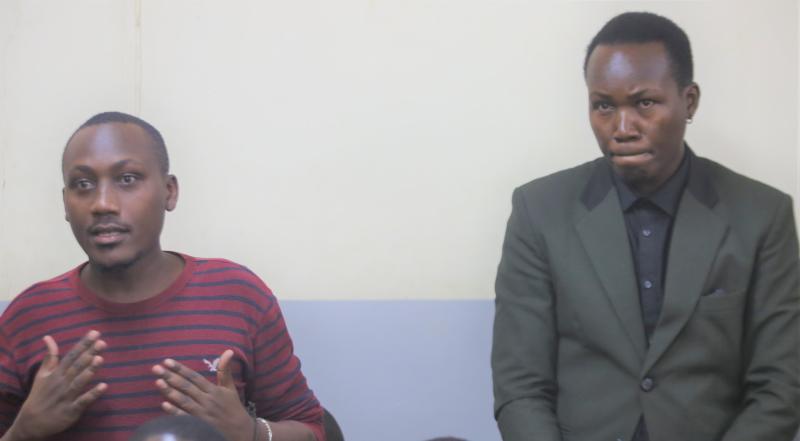 An Eldoret court has issued a warrant of arrest for the son of Uasin Gishu farmer and politician Jackson Kibor .
Ezekiel Kibor failed to show up for a Tuesday hearing, prompting Chief Magistrate Charles Obulutsa to order the Eldoret OCS to apprehend him for ignoring court summons.
Mr Kibor (pictured) has sued Ezekiel and two other sons, Evans and Raymond, for trespass. He accuses them of cultivating part of his 2,000-acre land in Kebenes area of Uasin Gishu County without his permission.
Ezekiel is the third-born son of Kibor's third wife, Naomi Cheptoo, who is also facing a divorce suit by the farmer.
The 84-year-old businessman narrated to the court how his sons, who he claimed were armed with machetes and clubs, arrived on his land aboard a pick-up on December 27 last year.
Kibor, who described his sons as 'invaders', said he had never given them authority to cultivate his vast farm.
He told Mr Obulutsa his sons threatened his workers with death if they attempted to block them from carrying out their mission on the farm, prompting the farmhands to alert him about the brewing chaos through a phone call.
Metallic spikes
"I decided to drive quickly to the farm in my four-wheel pick-up vehicle mounted with sharp metallic spikes in a bid to scare them away for disturbing my peace," said Kibor.
The court heard that the sons had told the police their father had allocated them part of the Kebenes land but Kibor dismissed the statements, saying: "I am still the owner of the vast farm and I have never allocated part of it to my sons."
He added: "It's unfortunate that my sons have been cultivating the land and leasing part of it to neighbours without my consent."
The businessman also accused his sons of fraudulently sub-dividing and illegally processing titles for 1,547 acres of the farm.
In their defense, Evans and Raymond, who appeared in court, accused their father of lying about allocation of the disputed land.
The two said Kibor had sub-divided 1,250 acres of the farm among his sons and gone ahead to obtain title deeds in their names before later rescinding his decision.
"We have never invaded the disputed land as alluded in court by our father. It is him who sub-divided the farm and issued us with title deeds," said Evans.
The case will be heard again on February 7, next year.