Senator Linturi, partner's row ends in court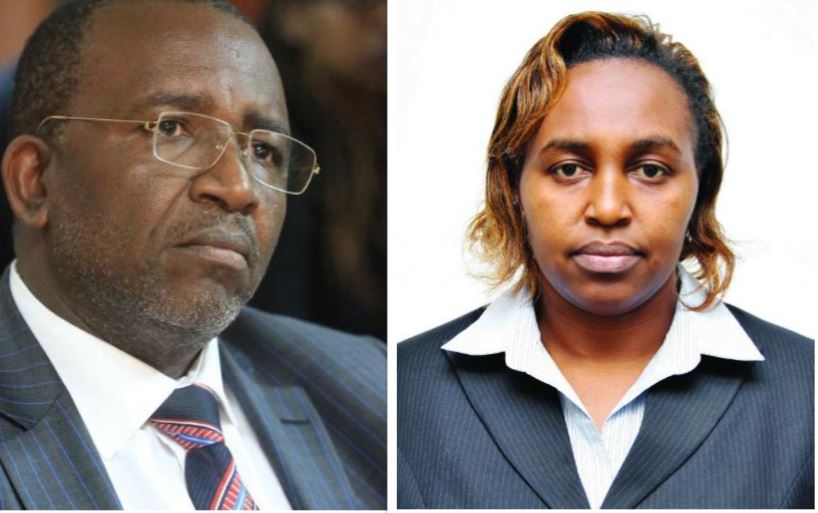 Meru Senator Mithika Linturi's partner has obtained a court order restraining him from contacting her.
The court order Marianne Jebet Kitany obtained yesterday bars Linturi from "loitering" around their shared home, office, business or areas she frequents.
There were claims of a scuffle at their home in Runda, Nairobi, yesterday. The police had to intervene.
Gigiri OCPD Richard Muguai said there were issues between the senator and Ms Kitany that had to be addressed.
"The senator has not been arrested but there are issues we are addressing, between him and Ms Kitany," he said.
Neither Linturi nor Kitany could be reached for comment.
Kitany's whereabouts were not clear even though there were claims she had also been at the police station.
The court order issued by Senior Resident Magistrate I. Orenge also grants Kitany "exclusive occupation" of the shared residence in Runda.
Personal belongings
However, Kitany is free to access Linturi's other residences, accompanied by a police officer, to collect her personal belongings.
"The senator is restrained from physically or sexually abusing or threatening to abuse the applicant, the applicant's staff, their six children and any other person associated with the applicant," reads the court order.
The court order also restrains the senator from "engaging or threatening the applicant and or the children".
He also cannot contact her by telephone.
The order also restrains Linturi from "intimidating, harassing, stalking or engaging in any behaviour which amounts to emotional, verbal or psychological abuse" of Kitany or their children
Two weeks ago, Linturi was questioned by the police after his partner claimed he had threatened her after a domestic brawl at their Runda home.
He was questioned by detectives at the Directorate of Criminal Investigations headquarters after Kitany filed a complaint claiming he threatened her.
Ms Kitany is the former Chief of Staff in the office Deputy President William Ruto.
The two have been living together for more than five years. It is not clear what triggered the brawl.