Governor Okoth Obado arrested over guns at his home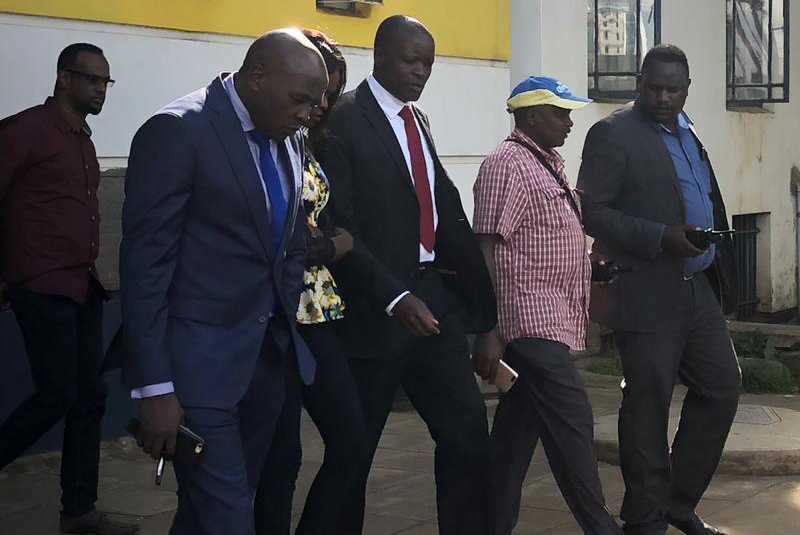 Migori Governor Okoth Obado has been arrested after eight firearms were found at his homes during a raid by the Ethics and Anti-Corruption Commission (EACC) detectives.
Five of the firearms were recovered in Nairobi and three at his home in Migori.
Sources say the detectives also seized, among other things, several bank statements and electronics.
The EACC detectives on Tuesday raided at his office and three homes in what sources said could be linked to investigations into alleged questionable tenders totalling over Sh2 billion.
The EACC officers, backed by a team from Directorate of Criminal Investigations (DCI) ransacked Obado's homes in Nairobi, Migori and rural Rapogi, before moving to his office at the county headquarters in Migori.
According to one of the officers who conducted the raids, the documents they were seeking include bank statements and slips, tickets and tender related documents. According to him, they "got part of what they wanted".
Mr Obado has been out on a Sh5 million cash bail after he and his three aides were charged with the murder of pregnant University Student Sharon Otieno.
Sources from the county's procurement office, said the officers took away several documents and files from Obado's office and homes.
The anti-graft body has been investigating Obado and some of his close allies over questionable Sh2 billion tenders allegedly awarded to his cronies. The EACC had filed affidavits at the High Court in Nairobi, seeking to freeze bank accounts of some of the key suspects.