NYS suspects accuse DPP of seeking to sneak evidence through back door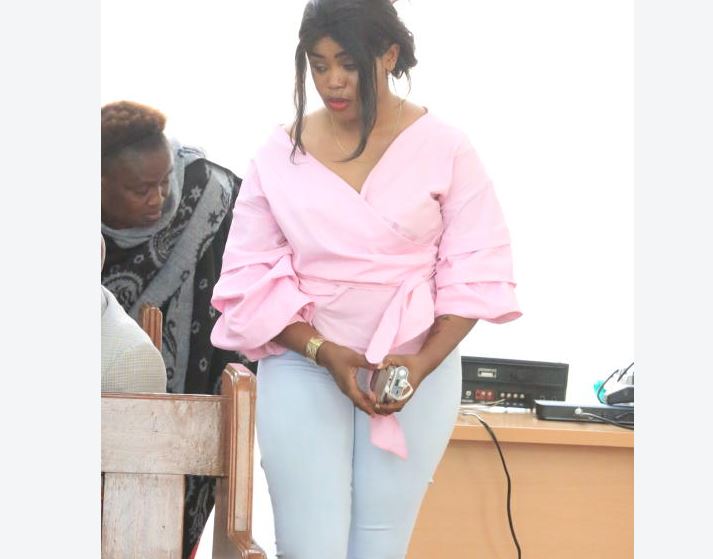 Suspects in the Sh230 million National Youth Service (NYS) scandal have accused the Director of Public Prosecutions of seeking to sneak in evidence.
The 37 suspects, including former Youth and Gender PS Lillian Omollo and former NYS boss Richard Ndubai, argued that the prosecution wants the court to help it after realising it had weak evidence that cannot sustain the trial.
Lawyers Stephen Ligunya, Migos Ogamba and Kirathe Wandugi told trial magistrate Douglas Ogoti that he would be helping the prosecution sanitise its mess by allowing it to produce several vouchers and bank statements said to have been used in making payments from NYS.
"It is because they have realised they have no case and are now asking for more time to recreate the case by introducing new evidence. We cannot allow them to introduce new evidence midstream through the trial after they have realised the others were dead on arrival," said Ogamba.
The DPP, through principal prosecution counsel Caroline Kimiri, asked the court to allow them introduce payment vouchers, bank statements and witness statements from some bank officials which were not part of the original exhibits.
According to the prosecutor, the payment vouchers had been misplaced during examination of documents by investigators, and that they only obtained the statements after the pre-trial had taken place.
"Non-disclosure of the evidence was an oversight and although we had supplied majority of the evidence we will rely on, it is only fair that we be allowed to introduce and disclose to the accused persons before we proceed," said Kimiri.
But according to the suspects' lawyers, the DPP had all along maintained that they had a watertight case and enough evidence to nail those charged.
They argued that the right to fair trial presupposes all accused persons be given all materials to be used against them before the trial begins, and that everything changes if prosecution is allowed to bring new evidence.
They said they had gone through the witness statements and evidence the DPP was relying on, and they had concluded there was no case. The prosecution only wants to buy time to lie to the world that they have a case, they said.
Secret weapon
"Disclosure is not supposed to be piecemeal; it is not supposed to be a secret weapon by the DPP to be released at will. The law is clear that all evidence must be supplied to the accused before trial," said Wandugi.
Wandugi said the application to introduce additional evidence was mischievous, misplaced, had no basis in law and will be an injustice to the accused persons.
"We are not in court to make laws. We are just asking the court to interpret the law as it is and rule that it is illegal for the prosecution to introduce new evidence," he said.
One of the accused, Ann Ngirita, whose family is said to have irregularly benefited from the NYS payments fell ill during the proceedings and was rushed to hospital by her mother, Lucy Ngirita.
According to the prosecution, Ann Ngirita, her mother Lucy Ngirita and their other family members Phylis Ngirita, Jeremiah Ngirita and Wambere Wanjiku Ngirita fraudulently acquired public property worth Sh231 million from NYS without supplying anything.
The case continues today.