Enemy within who may have sent Akasha empire tumbling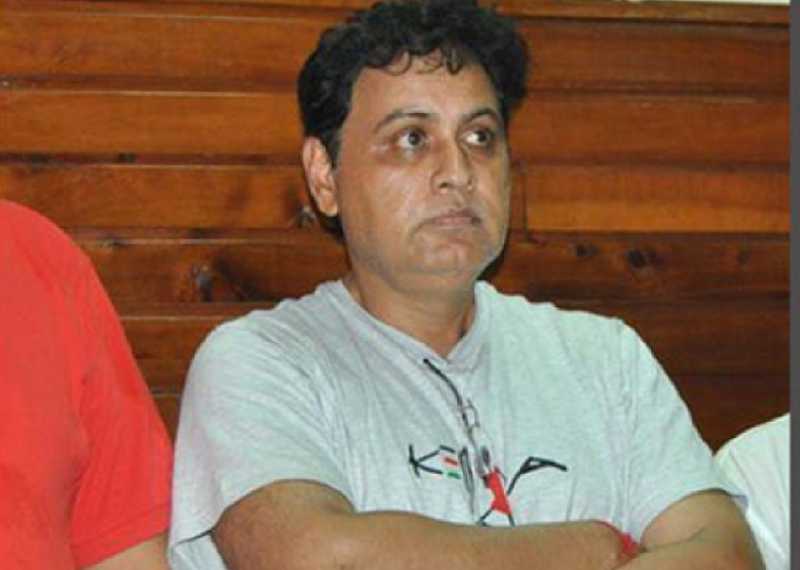 Fresh details are emerging as the case against one of the biggest drug trafficking families on the continent continues to unravel in the American judicial process.
At the height of their power and influence, the Akasha family was untouchable. Law enforcement knew of their dealings but could not quite pin the family down. This was only until an acquaintance agreed to a deal, and for close to five years, became the inside man in a nervy, dangerous war of drugs in Kenya's coastal city of Mombasa.
It would take something special for the scions of Ibrahim Akasha to fall. Unknown to them, this chance had already presented itself to the web of international law enforcement officers out to get them and once and for all bring down the operations of a family whose drug operations had crossed borders and international waters.
From their base in Nyali, Mombasa, they managed to almost single-handedly supply the American East Coast, India and most of the countries in Africa with heroin, cocaine, mandrax as well as guarantee partners safe passage of drugs in the routes they controlled.
But as they set out to conquer the world, they knitted what they thought of as an impregnable and unbreakable bond between them and another wanted man, Vijaygiri Anandgiri Goswami.
Unknown to them, Goswami may have been sent to them as an agent meant to eat the Akasha cartel from within. Last month, while facing charges in a US court, he dealt the final blow when he openly turned, abandoning the Akashas at their hour of need.
Goswami's friendliness with his sworn enemies at a time when the Akashas were forever in their cross hairs can be traced to one Monday morning some three years ago.
On August 1, 2016, Goswami, an Indian national who was battling extradition to the US to face narcotics charges alongside the Akasha brothers and a Pakistani, turned up at the Mombasa law courts with two armed policemen in tow.
Armed police guard
Investigations also showed that his home in Nyali estate was also under armed police guard. This sparked intense questions within police circles and corridors of justice, especially because at that time, Inspector General of Police Joseph Boinnet had withdrawn armed guards from opposition Coast governors on the pretext that extra police officers were needed elsewhere.
Questioned by journalists, Goswami, commonly known as "Vijay" or "Vicky" defended the police deployment, saying he needed police protection at his home and around him because he was facing threats from the Indian state.
"Indian police are after me and they have tortured many people, including my relatives, to implicate me," he claimed.
Then Coast Regional Police Commander Joseph Wanjohi confirmed that police had been deployed to guard Vijay following a security needs assessment. "Although he is not a VIP the state has an interest in his safety and that is why he is being guarded," said Wanjohi, who also reasoned that Vijay also needed to be guarded by state security to ensure he did not vanish before the end of his extradition case.
Within Mombasa, rumours had been swirling that India's intelligence operatives were in the coastal city to try and capture Goswami, a wanted drug fugitive who had also been linked to Dawood Ibrahim, one of India's most wanted criminals. We established that Goswami was paying for his police protection but we were unable to determine the source of his wealth given that during his bail application, he had claimed immense trouble getting money and securities.
Plea bargain
What remains a mystery and a pointer to possible collusion between him and different security agencies is how and why Goswami was able to enter Kenya and live comfortably for years, or whether he was enjoying some protection from some people in authority.
What also remains unknown is why after a long extradition process, Kenyan authorities suddenly, decided to expel the four to the US. On October 25 this year, US media reported that the Akasha brothers had pleaded to six charges in a New York court, including drug trafficking and obstruction of justice through bribery of judges, prosecutors and law enforcement officials to evade extradition to United States where they were under indictment.
Some reports have alleged the Akashas pleaded out of a plea bargain forced on them by the overwhelming evidence gathered by the prosecutors. It is alleged that part of the deal required the Akasha brothers to expose their networks in Kenya and across the world.
The plea bargain deal will be unsealed on February 1 next year when the Akashas will be sentenced.
It will also expose names and entities the Akashas allegedly spilled. Yet other reports indicate the Akashas could not have pleaded without incriminating evidence spilled on them by Goswami.
The latter hypothesis shows that Goswami began cooperating with prosecutors on arrival to the US. His arrival in Kenya straight from prison in the United Arab Emirates also tends to demonstrate this cooperation could have begun earlier.
Goswami was freed from the UAE prison on November 15, 2012, a claim he confirmed to the Standard. It is not clear whether despite his long history with crime and violence Kenyan authorities placed Goswami under some form of surveillance.
Ignored his record
Instead the Kenyan authorities conveniently appear to have ignored his record, standing arrest warrants and record of conviction when admitting him through the Jomo Kenyatta International Airport, one of the most secure facilities in the country on November 22, 2012 with an investor's visa to boot without asking any questions.
Goswami was known to often boast that although Kenyan officials knew of his record, they still gave him passage into the country. He came into the country on an investor's visa with the sole aim of setting up a cement factory in Kilifi. There was never any cement. The factory became a large-scale drug manufacturing outfit.
This outward bravado attracted the Akashas, and like a fly to honey, they got themselves entrapped in what appears to have been a long con, precariously laid out by multiple agencies that ended with the locking up of the Akashas.
Goswami having turned state witness, the Akashas have a reason to be afraid. A friend who seemed to offer a new lease of life to their struggling empire and who perhaps knew of all their secrets and most importantly their criminal networks is now in bed with the enemy.