Poland probes Sh10 billion ministry of agriculture project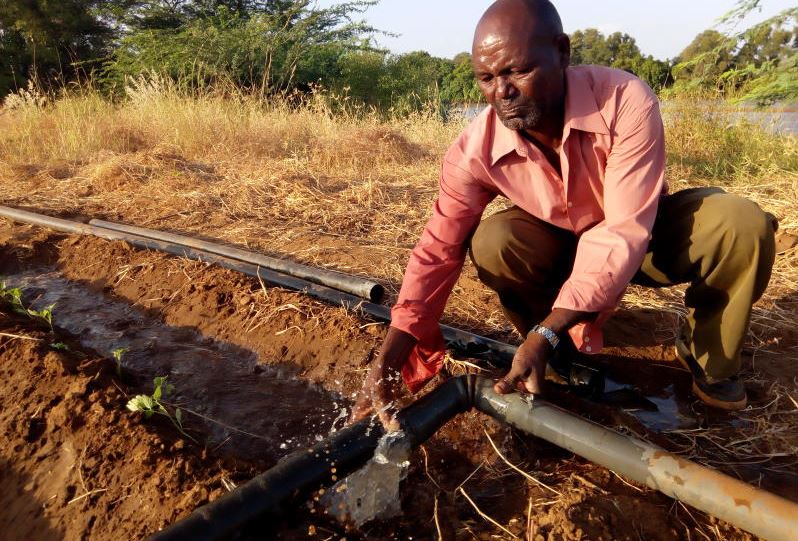 A row at the Ministry of Agriculture is threatening a Sh10 billion project to empower small scale farmers over claims of irregularities in the tendering processes.
Poland opened up investigations into allegations of bribery in the choice of a Polish firm, Contractus SP. Z O. O., to supply equipment, including 900 milk coolers.
The regional prosecutor's office in Bialystok initiated the probe after Contractus, which clinched contracts worth Sh7.6 billion out of Sh10 billion, was accused of getting the deals irregularly.
The equipment that was to be supplied under the deal are milk chilling and bulking facilities, milking machines, liquid nitrogen plant, milk quality testing machines for the Kenya Dairy Board, cold storage facilities for meat, potatoes and horticultural produce as well as embryo transfer equipment, grain storage silos and mobile grain driers.
Sources at the Ministry of Foreign Affairs (MFA) said the Government of Poland had asked Nairobi to help its prosecutor to take statements from two senior Department of Livestock officials in Nairobi.
Last month, MFA wrote to the Polish embassy informing it that it was in receipt of a note verbale dated August 20, 2018, from the regional prosecutor's office in Bialystok. "The ministry presents its compliments to the embassy of the Republic of Poland in Nairobi and has the honour to refer the latter's note verbale under ref No AMB/B/263/2018 forwarding a request for international legal assistance from regional prosecutor office in Bialystok in a matter concerning Contractus company of Poland," the letter states.
The letter dated September 7, 2018 adds: "The ministry acknowledges receipt of the note verbale and informs that the attachments have been conveyed to the relevant Government of Kenya authority for necessary action."
Contractus is a private company dealing with dairy products, grains, meat and agro machines since 1988 with its main office in Warsaw, the capital of Poland, and a second office and sister company in Bialystok - on the border with Belarus, according to its website.
Second office
On September 22, 2015, the National Treasury and its counterpart in Poland entered into an agreement in which Warsaw was to extend a concessional $100 million for modernisation of agriculture.
Kenya contributed 5 per cent of the fund, being $5 million (Sh500 million), to make the entire project value $105.3 million (Sh10.5 billion). Poland's ambassador to Kenya, Marek Ziolkowski, and Treasury CS Henry Rotich signed the MoU.
However, there have been fears that the deal could run into another legal headwind due to the provisions of the MoU terms that require the deal to be concluded within 60 days.