Senator Kajwang ordered over Sh100 million extortion claims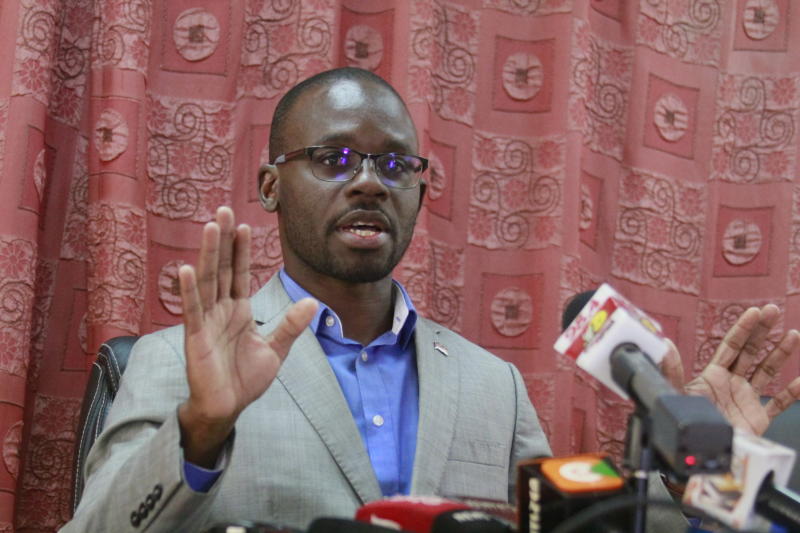 Senate Power and Privileges Committee is investigating the Sh100 million extortion claims by businessman Francis Mburu.
Mr Mburu had claimed that four members of County Public Accounts and Investment Committee (CPAIC) had demanded money so as to write a favourable report on the Sh3.2 billion Ruaraka land investigation.
Yesterday, Speaker Ken Lusaka (pictured) chaired a meeting of the committee and ordered CPAIC Chairman Moses Kajwang' to respond to the allegations in writing within seven days.
After the meeting at Parliament Buildings, Lusaka said the committee had not received any formal complaints or evidence on the matter, and that the response by Kajwang' would form the basis for investigations.
"After deliberation, the committee has taken the position that the matter is serious and is one that is suitable for inquiry by the committee within the meaning of section 15(5) of the Parliamentary Powers and Privileges Act when presented with adequate information on the basis of which to commence the inquiry," he said.
The meeting chaired by Lusaka was attended by senators Falhada Iman (Nominated), Irungu Kangáta (Muranga'), Rose Nyamunga (nominated) and Sylvia Kasanga (Nominated).