Activist Omtatah scoffs at LSK's criticism for 'stealing their job'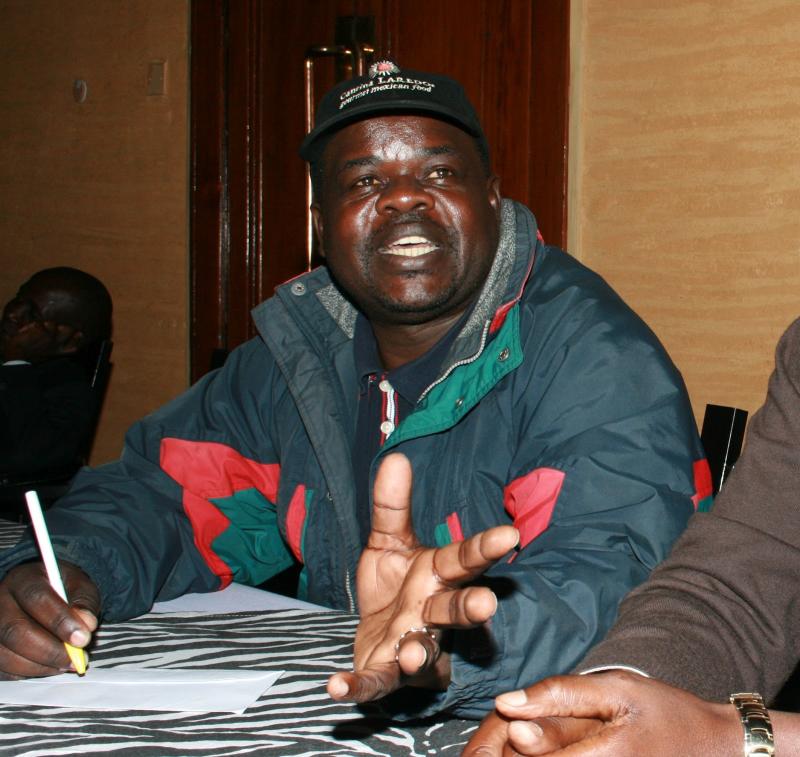 Activist Okiya Omatatah says the Law Society of Kenya (LSK) should celebrate him instead of complaining that he has 'stolen' work meant for lawyers.
Omatatah says a statement attributed to LSK President Allen Allen Gichuhi and Nyeri branch that he is 'doing their work' and is taking more limelight though the cases was regrettable.
In any case, the activist says he has created jobs for several advocates from his many fillings in court, where the state often picks lawyers to defend the cases.
"LSK should consider paying me a monthly retainer (sic). LSK should take a deep breath and thank me heartily knowing that I am one of the major employers of litigation lawyers in the country. For every case I file, at least two to three lawyers get briefs to defend the case. And of late, even my cases that ought to be purely defended by State counsels are given out to private lawyers," he said.
The activist who has also been cited in the past by government functionaries for filing several cases and getting injunctions against the state, said the field of public interest litigation has not been exploited.
"However I take the remarks positively as my contribution to the development of law in Kenya. It's an honour to be discussed in such fora."
Most, lawyers according to Omtatah are hesitant to take up public interest cases as they don't pay arguing that LSK should seize the opportunity to find ways of motivating more lawyers to take the cases.
"There is a very high demand for public interest litigation and what LSK needs to do is to lobby government to create a fund for public interest matters instead of complaining. Then the fund can be distributed across the 47 counties where the lawyers' body can give briefs to its members."
He added; "At times many lawyers enjoin my cases either directly or indirectly to support most of the cases with some offering to be research assistants. I take on cases that concern public policy & where nobody is willing to take them on."
The Consumer Federation of Kenya (Cofek) also came to the defence of the activist for the 'uncalled for complaint against activist Omtatah reportedly taking lawyers' jobs through multiple filing of public interest litigations.'
"Our response is that, first, Articles 22 and 258 of the constitution grants "every person" the right to move to Court without necessarily being represented. Further, the Competition Act does not envisage a situation where lawyers cannot be subjected to competition. They cannot be ring-fenced," Cofek said in a statement.
It added; "Second, there is no basis for LSK to claim that lawyers have the "greatest mandate" to initiate these public interest litigation. Even if that were to be the case, it does not exempt any other person from the right to self-representation."
The lobby said LSK ought to be made aware that they cannot use Statutory Instruments Act to amend the provisions of the Constitution.
"Unless a referendum is called to amend the affected articles, LSK must learn to live with reality that there are many other Omtatah's coming to Court soon."