KRA officer arrested for killing pedestrian, threatening to shoot passengers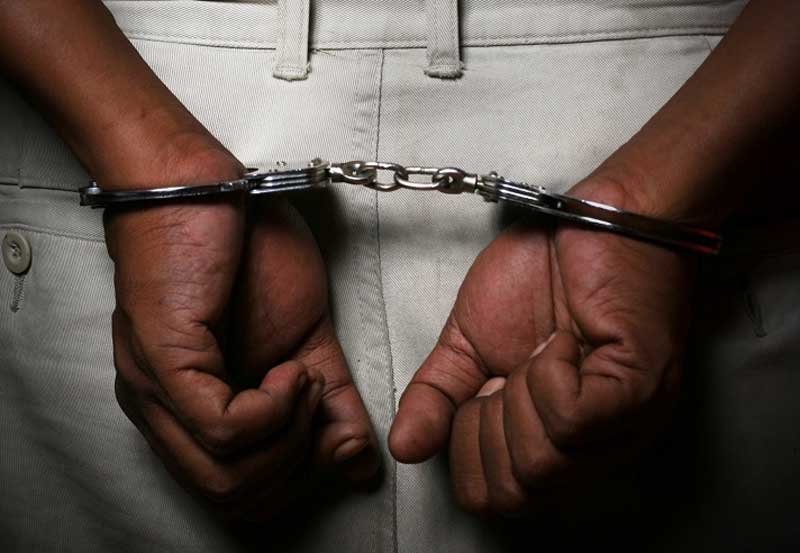 Police have arrested the driver of a private vehicle who knocked down and killed a pedestrian along the Bomet-Kisii Road on Friday night and later escaped from the scene.
Confirming the incident, Sotik OCPD Jonathan Ngala said that Vincent Otieno who works with the Kenya Revenue Authority in Nairobi was arrested by police officers manning a road block at Keroka Town following a tip off by passengers he was with in his vehicle.
Ngala said that Otieno would be arraigned in court on Monday to answer to the charges of causing death through careless driving, failing to report the incident to the police and also driving under the influence of alcohol.
"Otieno was driving a Toyota Mark X vehicle in which he was carrying four passengers who were headed to Kisii from Nairobi when he knocked down a man at Chebilat Town at around 11 PM on Friday night after which he went on with the journey," said Ngala.
The police boss said that the deceased person has not yet been identified with his body lying at the Kapkatet Hospital Mortuary in Kericho County awaiting postmortem and identification to be carried out.
Nickson Ongaki, one of the passengers in the vehicle told The Standard of their harrowing experience at the hands of Otieno who picked them up at the Kangemi stage in Nairobi on the way to Kisii on Friday evening as they waited to board buses plying the route.
Ongaki said that Otieno was driving the vehicle at high speed and refused several appeals by his four passengers to reduce the speed and at one point threatened to shoot them.
"Otieno narrowly escaped hitting several vehicles at various spots, we requested him to slow down but he was very arrogant, our fears were confirmed when he hit and killed a pedestrian at Chebilat as we were almost coming to the end of our journey," said Ongaki.