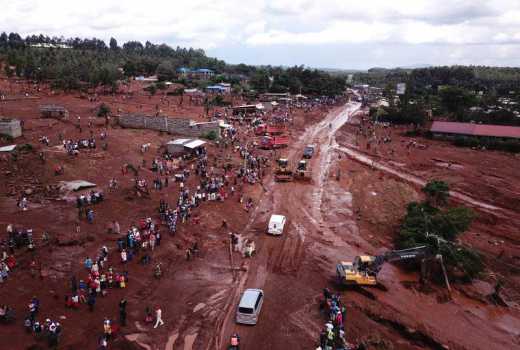 Mansukulal Patel, or Perry Kasangra, has been flying under the radar since one of his dams at Patel Coffee Estate in Solai, Nakuru County, burst and killed 45 people.
Efforts by the media to put a face to the man whose dam has caused a national catastrophe have been fruitless almost a week since the incident occurred.
The few local leaders who have interacted with him were cagey with information about the tycoon, whom they described as "a nice, quiet man".
Not even vocal local leaders want to talk about him, preferring to refer to the tragedy as "a natural calamity".
One Nakuru MCA, sensing an opportunity to make quick money, demanded payment from journalists to share a photo of the businessman.
The MCA wanted Sh50,000 from Standard Group Plc.
"This is important information that you people need. You must pay for it and the pictures I have," he told one of our reporters at the Patel farm, where the team had gone to try and locate the businessman.
Standard Group Nakuru Bureau Chief Alex Kiprotich declined to give money in exchange for the picture and information as it is against company policy to pay for information.
The only local leader who interacted with the Patels and shared information freely was Koigi wa Wamwere, who represented Nakuru North (now Subukia) in Parliament in 1979.
The dairy section of the farm that has hundreds of Hershey cows is believed to be the biggest supplier of milk to a leading dairy company in the East African region.
A worker on the coffee farm told The Standard that Mr Patel might be out of the country because he had not been at the farm in the recent past.
"He has not been here since the tragedy. Before, he would come and spend a weekend before leaving on Sunday afternoon," said a junior manager at the farm.