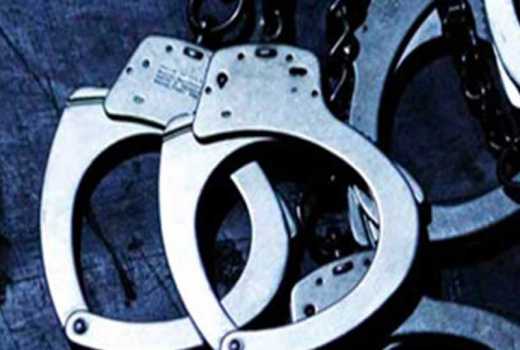 Two policemen said to have held a woman hostage for 18 hours and attempting to extort Sh500,000 from her have been arrested.
The policemen, alongside a civilian accomplice, were arrested at a mobile money shop adjacent to a bar in Kayole estate yesterday as they withdrew Sh10,000 that the woman's son had sent to her line.
Mary Wanjiru Ndung'u, 60, said the two suspects seized her at 8am on Monday as she left her house. She is said to own several M-Pesa shops in Kayole.
She told her son, John Ngugi, that two men who had identified themselves as police officers were demanding Sh500,000 from her.
The two have since been identified as officers attached to Kenya Railways Police Command in Nairobi and Thika.
Mr Ngugi reported the matter at Kayole Police Station and later sent Sh10,000 to his mother's mobile phone.
At 2am on Tuesday, the three were ambushed at the M-Pesa shop in Kayole.
Nairobi police boss Joseph ole Tito said they were being interrogated.
Almost 100 police officers have been linked to crime in the last six months.
Various offences
They have been arrested for various offences, including robberies, kidnappings, extortion, gunrunning, drug and human trafficking.
Other cases under investigation include involvement in logging, charcoal trade and livestock theft.
Officials say their investigations into cattle-rustling-prone areas show those involved are well-trained security personnel, given the manner in which the raids are executed.
"The problem is, we are dealing with both serving and ex-officers who know how police operations are executed. We are, however, determined to stop the trend," said a senior officer.
And as part of the strategies to address the issue, a unit has been formed to monitor the activities of all former police officers, especially those sacked from the service.
The unit will work under the newly-formed Crime Research Bureau based at the Directorate of Criminal Investigations headquarters.
One such incident happened in Magarini, Kilifi County, where a police lorry was found ferrying charcoal.
And four police officers were last month arrested in Makueni County, where they had been demanding money from local residents, claiming they were officers from the National Environment Management Authority.
Drove from Nairobi
The officers had hired a taxi and driven from Nairobi to Makueni for their mission.
They were later identified as two constables attached to the General Service Unit (GSU) training school in Embakasi; another one was based at the GSU headquarters and another at Ortum Police Station in West Pokot County.
Last month, another policeman attached to Police Logistics in Ruaraka was arrested for selling 10 police jungle raincoats. The items were intercepted at a parcel store in Eastleigh, Nairobi.
They were destined for Lodwar in Turkana County.