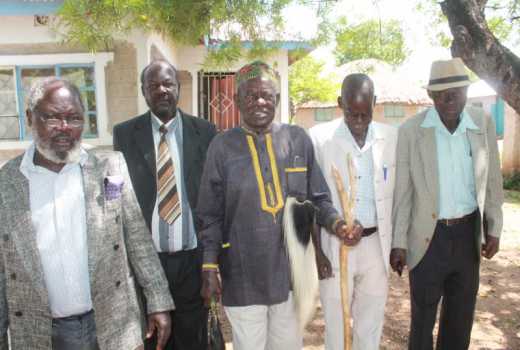 The deportation of Miguna Miguna has opened a fresh row in the Luo Council of Elders, with two groups issuing conflicting statements on the lawyer's woes.
While one faction wants Miguna to carry his own cross, the other wants the Government to allow him into the country.
The chairman of one of the factions, Nyandiko Ongadi, said the controversy surrounding Miguna had caused his family distress and should be resolved. "Miguna is a member of the Luo community.
He was born in Nyando constituency. He should be allowed back and tried in Kenyan courts if he has committed any offence," said Mr Ongadi.
This came a week after Willis Otondi, who leads a splinter group, blamed Miguna for his woes. He accused Miguna of "misbehaving.