Guess which region has the most highly educated women in Kenya?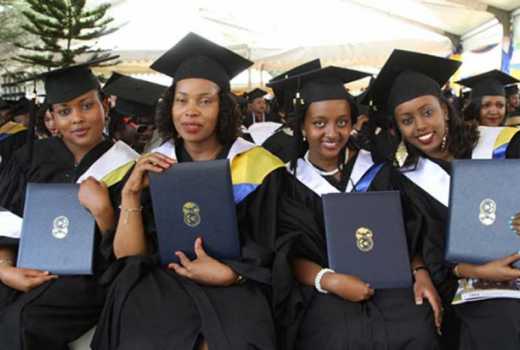 If you are looking for the most educated women in Kenya, you better head to Kajiado and Kiambu counties.
Other than Nairobi, Kajiado and Kiambu have the highest number of people who have gone to University (both undergraduate at post graduate).
The survey shows that Kajiado has 6.8 per cent women who have attained university education. At 7 per cent men against 6.8 women.
It is the only county with number of females edging so close to that of men who have degrees.
Statistics show that Kajiado has 336,000 women who have been to university, and 357,000 men on the same level.
Kiambu has 5.4 per cent of their population boasting of university degrees.
The figures show that there are 814,000 graduates in Kiambu, and 870,000 men.
Most residents of Kiambu were however concerned by the high rates of alcoholism and theft that seems to be overshadowing the education of the residents.
"It is sad that we are among the most educated, yet we also lead in theft, boda boda accidents and alcoholism," says Christine Njeri, a resident of Kiambu.
Kiambu Women representative Gathoni Wa Muchomba said the trouble with Kiambu is not related with education.
She said socio-economic stress is what is pushing even the educated to alcoholism and drug abuse.
Nationally, 54.1 per cent of the population had reached primary school while 22.4 per cent had reached secondary school. Only 3.2 per cent of the population had reached university.