Tiny, rural village boasts more than 30 medals from 800m champions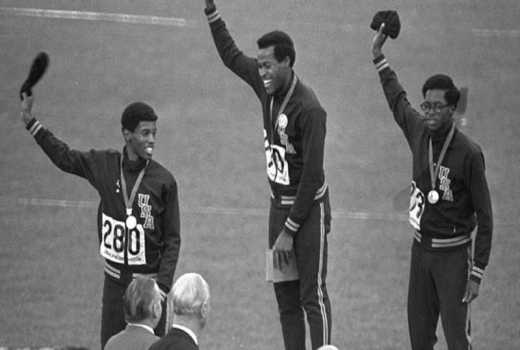 Tiny, rural village boasts more than 30 medals from 800m champions
It's an interesting statistic. But the trend in Kenyan middle distance running has over the years elicited exciting tales fit for an Oscar Award.
One wonders why world's elite 800m runners come from a village in Nandi County that has dotted the global charts since the 1968 Olympic Games. Kabirirsang, in the heart of tea-rich farmlands, has lived up to its billing as a seedbed of elite sprinters, who reside within a three-kilometre radius of the village.
The village boasts a collection of more than 30 medals as the globe's best 800m talents have established a strong empire. It has the highest number of Olympic, World, Commonwealth and Africa 800m champions in the race's history.
For 13 years, Kabirirsang basked in the world record - then held by Kenyan-turned-Dane Wilson Kipketer - as Sammy Kosgei dominated the Africa 800m all-time best time for a whole 24 years.
The village hilltop near a main road is an unremarkable place in the highlands with evergreen tea plantations, a typically small, rural area that would normally not warrant a second glance. But Kabirirsang stands out naturally special, spawning not one, not two, but a bulk of 800m champions that would be the envy of most nations.
This is the birthplace of Henry Rono, the man who broke four world records (3,000m, 3,000m steeplechase, 5,000m and 10,000m) in just 81 days in 1978, former world champion Janeth Jepkosgei and Wilfred Bungei, and the 2008 Olympic 800m champion.
A stone's throw distance from Bungei's home lives 2004 Athens Olympian Timothy Kiptanui, while a closer look yields more champions in middle distance running.
TRAINED MOST RUNNERS
About two kilometres to the west is the ancestral home of former world 800m record holder Wilson Kipketer and Kipchoge Keino, the first man to break the 3,000m steeplechase record in 1965.
Some three kilometers to the east is home of African 800m record holder Sammy Kosgei and Olympic silver medalists Peter Koech (3,000m steeplechase) and Ben Kogo (10,000m).
Steeplechase coach Boniface Tiren, who has trained most of the runners in Kapcherop Athletics Club in Marakwet, says the terrain and the high altitude have been quite helpful.
"We have been recruiting steeplechasers' right from the grassroots level during December holidays. And since steeplechase is a technical event, we found it wise to utilise the privileges within us that favour the race and ensure our athletes scale the heights of fame," said Tiren.
Kosgei, who opted to live in Australia, said: "I got inspired when I saw Moses Kiptanui, William Mutwol and others winning races."
Shaheen of Qatar trained in the area while a student at Marakwet Boys High School before he transferred to Sergoit Secondary School. The world record holder went to Brussels in 2004 and posted the 7:53.63 world record time
Inspired by track stars, it was legendary Kipchoge Keino who laid the foundation of Kabirirsang fort with a 1,500m gold medal at the 1968 Olympic Games. Veteran Henry Rono is a first cousin of his mother while Bungei's grandfather is a brother of Kipketer's grandmother. Kipketer, who also is his neighbour, influenced him to take up 800m race.
In the footsteps of Kipchoge Keino was Henry Rono, whose track prowess, especially on the global stage, seemed to Bungei almost as natural as breathing. And he admits to having drawn motivation from the astounding accomplishments of his second cousin.
Bungei said: "When I was growing up, Henry Rono had already finished his career but Wilson Kipketer was running at that time. I would say it was an inspiration. Seeing their brilliant performances made me believe I could be a world class athlete," he once said.
IMPROVISED
A similar script reads in Marakwet with Kamoi and Chesubet primary schools, which are within a five-kilometre radius of each other, are the cradle of elite steeplechase in the world.
The two schools boast a high collection of Olympic, World, Commonwealth and Africa 3,000m steeplechase champions in the history of the race.
Former world record holder and three-time world champion Moses Kiptanui is a leading star from the Chesubet Primary School. Reuben Kosgei, Brimin Kipruto and Ezekiel Kemboi, whose careers started at Chesubet, are among the few athletes who have won the Olympic Games and world championships steeplechase titles. The three have won Olympic gold medals.
In their early days, Kiptanui and Kenyan-turned-Qatari Saif Saaeed Shaheen of Qatar – formerly Stephen Cherono –improvised with desks and twigs as barriers.
Shaheen attended Marakwet Boys High School before he went to Brussels in 2004 and posted the 7:53.63 world record time.
Kipruto and Ezekiel Kemboi and Kenya's first World Junior champion Gladys Kemboi were in Kenya's team to the 2009 Berlin world championships –a record team squad from the area.
Some of the elite steeplechasers from the area include IAAF grand prix sensation Robert Cheruiyot and the late Richard Chelimo, who later won the 10,000m Barcelona Olympics silver medal.