Harsh reality hits the Makonde after fanfare of new citizenship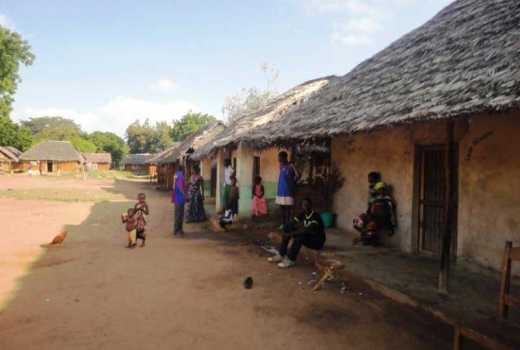 They say that when President Abraham Lincoln proclaimed the emancipation of slaves, most of them simply ran away from their masters to celebrate their freedom.
No sooner had they finished making merry in the evening than the freed slaves realised that their freedom was meaningless because they had no homes, land or jobs to go to.
Many returned to their former slave masters begging for a place to sleep, food to eat and work. Some ended up in the streets as beggars, petty criminals or prostitutes.
This story resonates with that of the Makonde people in Kenya. Barely a year after being granted Kenyan citizenship and becoming Kenya's 43rd tribe, the formerly stateless community is facing new, harsher realities of its newly found identity.
The Makonde trace their roots to Mozambique and Southern Tanzania and were brought to Kenya by British colonialists to work in Kwale's sisal and sugar plantations as servants on low wages.
Identification documents
Most were illiterate and carried little or no identity papers which were not regarded as important at the time.
At independence, their descendants found themselves trapped in Kenya, unable to trace their way back home, where they had never lived and which soon erupted in a war of independence and later, civil war.
In due course, the Makonde began to face discrimination for not being Kenyan after they failed to apply for citizenship.
They suffered a new disaster when the sugar and sisal farms they were working in Kilifi, Kwale and Taita Taveta collapsed. With nowhere to turn, they began to live as squatters on these farms which they tilled as sharecroppers or as labourers for local tribes that despised them.
After years of agitation spearheaded by the Kenya Human Rights Commission (KHRC) the Kenyan government early last year granted them citizenship complete with national identity cards.
Earlier, the tribe declined a second opportunity to return to Mozambique fronted by the nation's embassy in Nairobi.
In August and October 2017, the ethnic Makonde, now buoyed by the fact that they were officially Kenya's 43rd tribe voted for the first time.
The Standard met several of them on voting queues on August 8.
They joined the long queues in Ukunda, Mwabungo, Makongeni, Msambweni in Msambweni constituency and Kanana and Mangei in Lunga Lunga constituency.
The chairman of the community, Thomas Nguli, 60, said he felt like he had been born anew after voting at the Mwabungo polling station on the outskirts of Ukunda town.
Long struggle
"I am happy to participate in the elections after a long struggle to be recognised as a citizen. It took us years of lobbying and my dream has come true," he said.
Nguli, then a grandfather with 13 grandchildren, had never seen the inside of a polling station until that day when he arrived at Mwambungo 6.30am. By 8.40am he had voted, excited at having exercised his democratic right as a Kenyan.
By August last year 1,875 members of the Makonde community had been issued with national IDs and were registered as voters in Kwale, although some community leaders estimate the tribe has 20,000 members scattered all over the Coast region.
But this is where the rosy picture ends for the Makonde, who have realised that getting identity papers and participating in Kenya's electoral process was only the start of a long journey towards enjoying full rights of citizenship.
Still landless
Due to years of marginalisation when they were a stateless people, no ethnic Makonde has a legal claim to land.
Although many can now venture outside their villages without fear of arrest because they now have ID cards, most of them still live as squatters
Rights activist Haji Yusuf believes the Makonde will remain in servitude as long as they have no access to education, jobs and have land they can call their own."
Mr Nguli believes the problem runs deeper because many Kenyans have not accepted the community and still considers them foreigners.
Speaking at Kinondo during last year's Jamhuri Day celebrations, Nguli claimed many Kenyans had not come to terms with the Makonde's new found citizenship.
Many critics argue that issuing ID cards to the Makonde, coming months to Kenya's most hard fought election, was done out of political expediency.
"I am asking that those who call us as guests should be stopped because those sentiments are not good. It is not a crime to get the IDs but it is surprising that most people are calling us Uhuru's (President Kenyatta's) people," he said.
For some, the new identity cards came too late.
Three years ago Dahili Joackim failed to secure a visa to go and play professional football in Sweden due to lack of a Kenyan Identity Card.
The card was crucial in getting a KRA pin that was one of the conditions he had to meet. Previously Joackim had gone for trials when he was just 15 years and did not need any ID.
But even after getting the ID early last year, Joackim is yet to go back as the invitation has since expired. Currently, he is a tuk tuk driver in Diani and his football talent has sharply declined.
"The opportunity came and has since gone. I gave up and I am forced to drive this tuktuk to make ends meet," he said.
Joackim is just among the many Makonde community youths who now have to face a new harsher reality that they cannot get employment even after getting IDs because they lack education.
For parents, like Rose Boniface, the newly acquired citizenship did not change much in their lives. They still have to wake up every morning to the reality that they are landless and cannot affford to send their children to school.
"We don't have any place to till our land so that we can raise income," said Ms Boniface.
According to their leader, only six people from the community got employment since they were recognised as Kenyan citizens.
Youth service
Two people joined the Kenya Police Service while four joined Kenya Prisons Service. About 200 youth have also been participating in community work under the National Youth Service (NYS).
However, the community feels these are not enough fruits of their newly found citizenship, complaining that they still living deplorable conditions inside settlement camps established more than 50 years ago.
Little has changed in their lives.
"The Ccounty government only calls us out during public functions to entertain guests and give us Sh500,"says Nguli.
Unless something is done, and done fast, the fanfare that welcomed their newly found identity is fast turning to gloom.
"We are really suffering. We need to own land and get more jobs," said Nguli.
He now fears that enduring stereotypes could breed animosity as the Makonde struggle to emerge out of their traditional place as servants and illiterate labourers.
To fight drought, involve communities
According to the latest information from the Meteorological Department, rainfall will be poorly distributed in April, May and June, and this will have a serious impact on agriculture