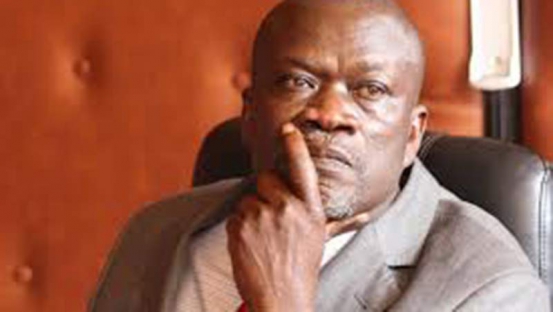 Siaya Governor Cornel Rasanga has accused former Rarieda MP Nicholas Gumbo of insulting him.
Mr Rasanga told a court Mr Gumbo called him a skunk and a thief in a text message he had sent to former nominated MP Oburu Oginga during the campaigns.
"I have the text message forwarded to me by Dr Oburu. Gumbo had sent him a text claiming I was a thief and a skunk. I have sued him before and will still sue until he learns his lesson," said a seemingly agitated Rasanga.
"No amount of words can take away that humiliation," he added during cross-examination by his lawyer Francis Wasuna.
Gumbo has filed a petition challenging Rasanga's re-election.
WITHDRAW STATEMENTS
Rasanga told Justice Esther Maina that Gumbo had also gone to national radio stations where he told the entire nation that the county chief was a thief.
"My lawyers had initially written to him for defamation. In the same abusive text he sent to Oburu, he also said I was a thief. I was the sitting governor at the time these remarks were being made by Gumbo. My lawyers had instructed him to publicly withdraw these statements but he has since refused," he said.
Rasanga argued that it was pointless for Gumbo to claim in his petition that the Orange Democratic Movement had used the slogan six pieces to ensure he did not win yet in 2013 the former MP was a beneficiary of the same.
"In fact in 2013 I did not campaign in Rarieda at all. Gumbo campaigned for me because it favoured him since we were in one camp," said Rasanga.
He added: "It is laughable that he told (this) court in his petition that we used the slogan to disadvantage him. In 2013 we both benefited from the slogan and he became MP while I scooped the top county seat."