Man linked to DP Ruto's home attack fined for being in Kenya illegally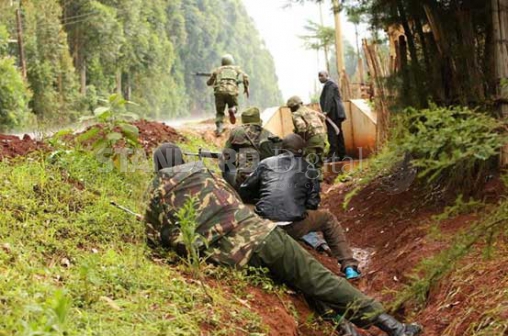 A man linked to the attack at Deputy President William Ruto's Sugoi's home has been fined Sh50,000 for being in Kenya unlawfully.
Ali Elema Wario, an Ethiopian, will serve a one month imprisonment if he is unable to raise the fine.
Wario pleaded guilty to the charge of being illegally in Kenya but denied being a member of Al Shabaab.
The accused, who worked in Moyale township for two months before his arrest, was charged afresh after initial charges were withdrawn by a Marsabit court for lack of evidence.
He had been charged with being an accomplice of Mohammed Ibrahim Mohamud, who was killed during the attack at Ruto's residence on July 29.
Wario told the court that he moved to Moyale to seek for a job. Police say the slain attacker were in constant communication with Elema on the day of attack at Ruto's home.
Can we be a thankful nation?
Last week, I was a guest in a unique function. The alumni of Kaheho Primary School near Nyahururu decided it was time to say thank you to their mentors and their teachers.