Mystery to the end: Biwott's obituary reveals very little about him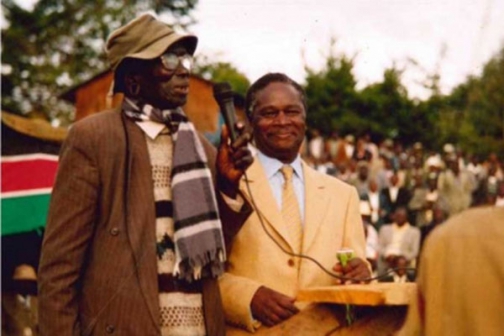 Nicholas Biwott lived a life of such mystery and secrecy that his business dealings have remained a top secret even to his closest associates.
In his obituary very little is written about the former Cabinet Minister. There are no names of his immediate and extended family members.
The media has also been barred from accessing the family as his lawyer Stephen Kipkenda was appointed the family's spokesperson.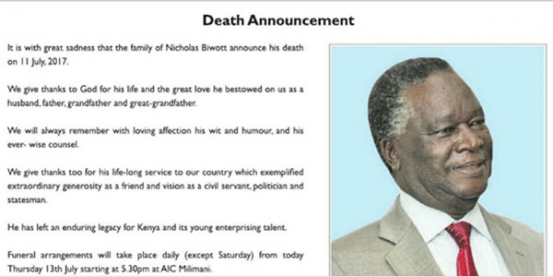 The 77-year-old, who breathed his last on Tuesday, carries with him to the grave secrets of a vast business empire that he built, but the public largely got barely a glimpse of his net worth. Nothing much is in the public domain about the man who was not only one of the most powerful men under the Moi regime, but also described as "very wealthy".