Leaders criticise DP Ruto's declaration on Mau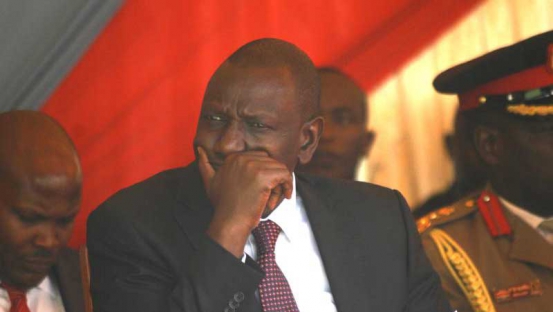 Deputy President William Ruto is on the spot for declaring that the Government has lifted the 15-year-old caveat on Mau Forest.
Chama Cha Mashinani (CCM) party leader Isaac Ruto and Narok North MP Moitalel ole Kenta accused the DP of capitalising on Mau evictions and resettlement to secure the Kipsigis vote.
"When the Deputy President tells the families that the caveat has been lifted by the Government, he should state whether the order has been published in the Kenya Gazette to legalise it and when that was done," said Governor Ruto.
He said the matter should not be handled casually as it touched on the lives of thousands of people.
"Affected families want to know whether their title deeds have been validated, if they can use them to borrow money from banks and if they can go ahead and develop their farms without fear of being kicked out by security officers," Ruto said.
The Bomet governor however supported Government plans to rebuild schools burnt down by security officers during an operation to evict illegal squatters from the forest 15 years ago.
Mr Kenta on the other hand asked the Deputy President to withdraw his statement on the caveat, terming it illegal.
Kenta accused the DP of playing politics with the Mau evictions as the country prepares for the elections.
Heavy rains wreak havoc
But downpour turns into blessings for tuk tuk taxi operators cashing in on desperate commuters.