Senator Nyong'o and Governor Ranguma rivalry goes higher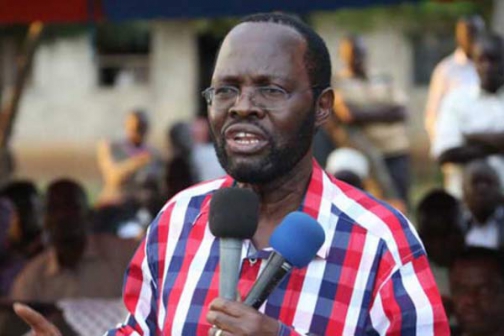 A fresh war of words has erupted between Kisumu Governor Jack Ranguma and his rival Senator Anyang' Nyong'o (above), this time over a public appointment. Prof Nyong'o, who is gunning for Ranguma's post in the August polls, yesterday tore at the governor over the appointment of his "clansman" as the acting county secretary and head of Public Service Board.
The appointment of Chief Officer for Health in the county Dr Ojwang' Lusi to the position followed the resignation of Humphrey Nakitari who wants to run for Busia governor.
The senator yesterday said on a local radio station during a morning show that the appointment of Dr Lusi beamed what he termed as concerns by residents over lack of a county face and cohesion.
"There have been a lot of complaints of unfair distribution of positions in the county government and the county public service board. It is unfair for Ranguma to remain insensitive to public opinion that he is employing people from his clan; when you are in such a position you should listen to the voice of the people," Nyong'o said.
In what appeared an immediate rejoinder, the governor through his Facebook account accused his opponents of playing politics. "That my opponents lack a clear vision for Kisumu County is evident; their agenda is Ranguma, their slogan is Ranguma this Ranguma that. For if not slander, innuendos and propaganda, what can they point out to have done or are planning to do for wananchi?" the governor said.