Nyeri Governor Nderitu Gachagua is dead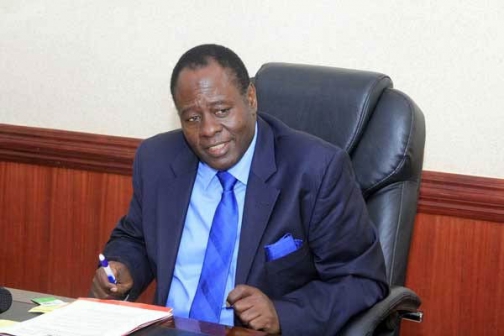 Nyeri Governor Nderitu Gachagua has died aged 64 while receiving treatment at a London hospital, Deputy Governor Samuel Wamathai confirms.
Nderitu Gachagua served as the MP for Mathira constituency before becoming Governor.
He has been ailing for a long time and was undergoing treatment in London. His absence left residents speculating on his condition and his ability to lead and fend off his political opponents.

'I have talked to his brother Rigathi Gachagua this morning and he has confirmed. We are very saddened by the news.' Said Deputy Governor Wamathai while adressing the press.
'The Governor tried to talk to me last night but he was very weak. I could hear it from his voice. He passed on later in the night. We are still trying to figure it out but it is a very big blow to this county'
added the Deputy Governor.
Wamathai also revealed that Gachagua was a personal friend whom he had worked with for the past four years and developed a close personal relationship.
'He had big plans for the county. He was a humble man who tolerated everyone and a fierce fighter. We talked last week about finalisation of the road projects that we were launching this week. He was extremely strong on infrastructure and health. It is our hope that we will maintain his stamina to develop the county. The county was expecting him back anytime at the end of this month' said Wamathai.