President Uhuru Kenyatta forms Sh4.5 billion urban transport system for Nairobi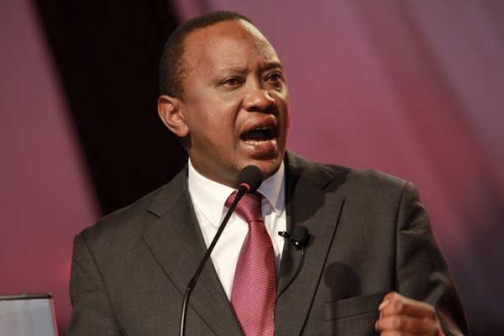 An estimated 10 million residents of Nairobi and satellite towns could benefit from an enhanced mass transport system after the formation of the implementing authority by President Uhuru Kenyatta.
It is expected that the dedicated bus lines and a commuter rail system linking Nairobi to parts of Kajiado, Machakos, Kiambu and Murang'a would cost Sh4.5 billion.
Central to the mandate of the Nairobi Metropolitan Area Transport Authority (Namata), formally established through Kenyatta's executive order, is to ease traffic flow and eradicate congestion.
"The authority shall formulate a sustainable integrated public transport strategy based on the development of a sustainable urban mobility plan that will be the basis for the orderly and structured development of the proposed metropolitan area mass-transit system, which incorporates both bus rapid-transit and commuter rail," a statement from State House reads.
Millions of people working in Nairobi live in satellite towns including Mlolongo, Athi River, Thika, Kitengela, Rongai and Ngong, informing the need to extend the transport system outside of the city boundaries.
KfW, the German government-owned development bank, is expected to provide the funding for the mega project while the German Federal Enterprise for International Cooperation (GIZ) will offer the technical capabilities.
Prior discussions about the authority suggest that the mass rapid transport system will be rolled out between now and 2021, with other estimates placing the budget at Sh2.4 billion – including the cost of acquiring the battery-powered buses.
Kenyatta's order was the first in a long chain of approvals for the authority. "The authority, as established by the Head of State's Executive Order, is an interim measure pending the enactment of a Statute that will establish a fully-fledged authority with expanded powers and a broader mandate," State House said yesterday.
Nairobi metropolis has experienced rapid growth over the last three decades, running ahead of transport and other critical infrastructure including water and sewerage systems.
Handle refugee issue with greater sensitivity
The High Court's annulment of a Government decision to shut down the Dadaab Refugee Camp in northern Kenya raises many weighty issues identified by the court and other international actors.