Director of Public Prosecutions Keriako Tobiko clears Auditor General Edward Ouko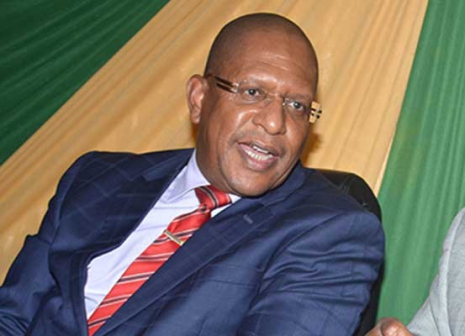 Director of Public Prosecutions (DPP) Keriako Tobiko has cleared Auditor General Edward Ouko and recommended prosecution of deputy auditor Stephen Kinuthia over fraud and corruption.
The EACC had recommended abuse of office charges against the Auditor General for engaging in irregular procurement of audit vault software without prior planning.
The anti-graft agency had also recommended abuse of office charges against Deputy Auditor General (corporate services) Stephen Kinuthia due to willful failure to comply with the law relating to procurement, acquisition of proceeds of crime and dealing with suspect property.
Kinuthia is also facing corruption charges for corruptly giving a benefit of Sh500, 000 to Charles Gichobi (sales executive of Oracle) and acquisition of proceeds of crime (Sh27 million).
The EACC investigations were triggered by a letter from PS National Treasury dated 8th April 2014 forwarding anonymous complaints raising several allegations against the office of the Auditor General.