Gambia sets February 18 for inauguration of President Barrow
COUNTIES
By AFP | January 28th 2017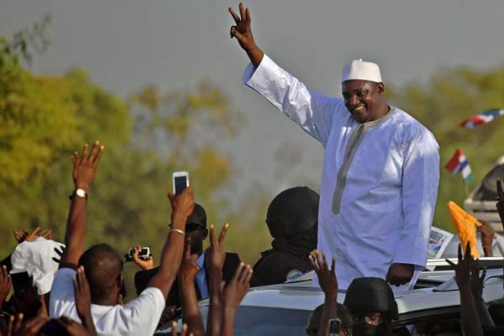 BANJUL — Billboards across Gambia's capital are declaring a Februay 18 ceremony to mark the inauguration of the country's new leader, a day after his triumphant arrival.
Hundreds of thousands turned out Thursday to greet President Adama Barrow, a week after he took the oath of office in Senegal.
Meanwhile, West African nations plan to scale back a military force that secured the return to Barrow to take power, the force commander said yesterday.
The mission of the Economic Community of West African States (Ecowas) regional bloc will see "a progressive reduction" in numbers, Senegalese General Francois Ndiaye said in a statement a day after the newly elected leader flew back to his homeland. Barrow defeated Yahya Jammeh at the polls in December.