Cooperative Bank complies with new law, to offer credit at 14.5 per cent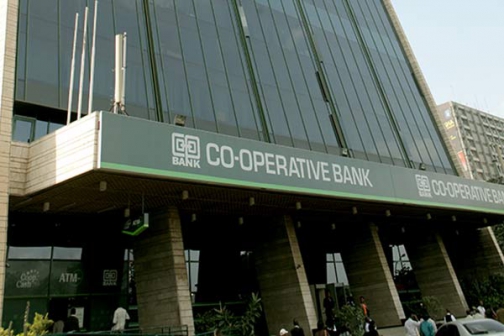 The Cooperative Bank of Kenya has announced compliance with Banking Act Amendment, to start offering new credit at a rate of 14.5 per cent annually.
The bank became the first financial institution to announce compliance with the new Banking Act Amendment, capping interest rates on loans.
"Cooperative Bank will now offer all new credit facilities at a rate not exceeding 14.5 per cent per annum." The Group Managing Director Gideon Muriuki said on Friday
The announcement came only two days after President Uhuru Kenyatta signed into law, the amendment paving way for cheaper credit from the banks which have been prohibitive.
In his statement, Muriuki added that the Banking (amendment) Act sets the maximum interest rate chargeable for credit facility at 4 per cent above the Base Rate published by the Central Bank of Kenya. The act provides that a person shall not enter into a new arrangement that exceeds the prescribed rate.
The new interest capping laws have been hailed by many Kenyans who have been paying prohibitive costs with some up to 26 per cent.
Opposition leader Raila Odinga congratulated President Uhuru for assenting to the law, arguing that the move was in the best interests of majority of Kenyans and should have been implemented by previous regimes.