Joseph Boinnet blocking probe on police misconduct, Ipoa says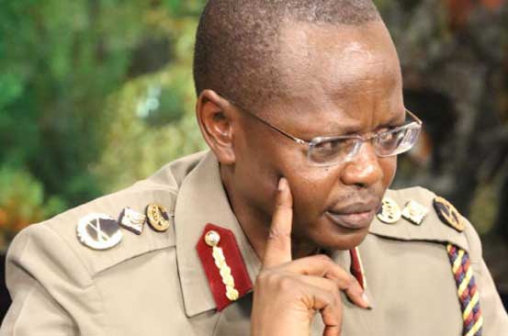 A policing authority has accused the police boss of blocking it from investigating police misconduct.
The Independent Policing Oversight Authority (Ipoa) accused Inspector General of Police Joseph Boinnet of directing officers not to co-operate in investigations against them.
The authority also claimed Mr Boinnet had instructed his officers not to allow Ipoa investigators to any police premises without his authority.
Ipoa Chairman Macharia Njeru led other board members in criticising Boinnet, saying he was trying to control the affairs of an independent agency.
"Ipoa is independent and so are its investigations and it is in bad faith for the Inspector General to expect Ipoa to carry out its functions through his office," said Mr Njeru.
He said the IG's actions had grave implications on Ipoa's ability to hold the police to account. The Internal Affairs Unit of the police had been denied resources and space to operate independently and only exists on paper, he added.
"There is clear resistance to infuse professionalism within the National Police Service and to allow accountability mechanisms to function as envisaged under our laws," Njeru said.
He said the police leadership projects an image of transforming the police service, but the reality is that it is business as usual as the bosses are against reforms.
Njeru claimed the so called transformation being undertaken is a mere public relations stunt. He added that Ipoa was committed to its mandate and would remain professional and firm.
"Consequently, Ipoa will recommend to the office of the Director of Public Prosecutions for criminal charges to be instituted against officers obstructing its officers from carrying out their lawful functions," he said.
He urged all players in the security sector to join in ensuring police are held to account.
The authority was reacting to an incident in which it claims Kayole OCPD Ali Nuno had refused to give a statement on investigations they were carrying out and instead roughed up their investigators on Monday.
Njeru further revealed that police had refused to process the investigator with a P3 form to enable him press assault charges against Mr Nuno.
Nuno had written to the authority and told them to seek his statement through the office of the IG. Two of the complaints against Nuno that Ipoa is investigating were made by junior officers under his command, the authority revealed. Principal Assistant to the Deputy Inspector General of Kenya Police Kingori Mwangi told Ipoa to follow the law.