Lawyers stage protest outside IG Boinnet's office over missing lawyer, client and taxi driver
A group of lawyers staged street protests in Nairobi demanding to know the whereabouts of a missing lawyer, his client and a taxi driver.
The lawyers who were donning a purple ribbon marched from Milimani Law Courts to the Inspector General of Police Joseph Boinnet's office seeking to know where their colleague Willie Kimani, his client Josephat Mwenda and taxi driver Joseph Muiruri are.
Led by Edwin Sifuna and Charles Kanjama, the lawyers said they are disturbed by the incident, which happened on June 23, 2016 as they left Mavoko Law Courts.
"We have left our petition with the IG's office after failing to see him face to face and we hope they will act and produce Willie and the other missing persons," said Kanjama.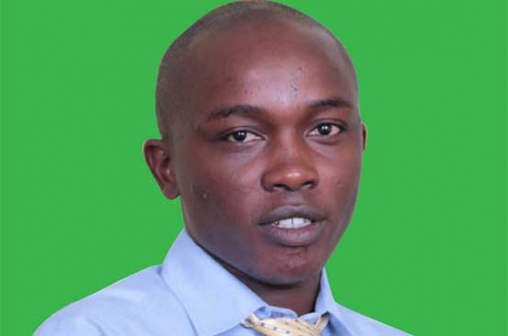 The lawyers shouted slogans "We want Willie! We want Willie!" as they peacefully marched on the streets before ending up at Jogoo House. The IG was not in the office by the time they sent their representative to meet him.
"We are troubled at the indicators that the National Police Service has not taken sufficient effort and dispatch to investigate the disappearance or ensure the earliest discovery of the whereabouts and conditions of the abductees," the lawyers communicated in their letter to Boinnet and DCI Ndegwa Muhoro.
This came as a group of civil societies gave a chronology of events they believe led to the disappearance of the three.
The groups led by the Kenya National Commission on Human Rights said Mwenda plied his bodaboda in Syokimau area and had on April 10, 2015 been stopped by two uniformed Administration Police officers.
Take a quick survey and help us improve our website!
Take a survey
"According to witnesses, the AP officer shot Josephat without provocation after which the officer transported Josephat to hospital together with his colleague and later on placed him in police custody," said the group in a statement.
The statement added Josephat was later charged with being in possession of narcotic drugs, gambling in public places and resisting arrest.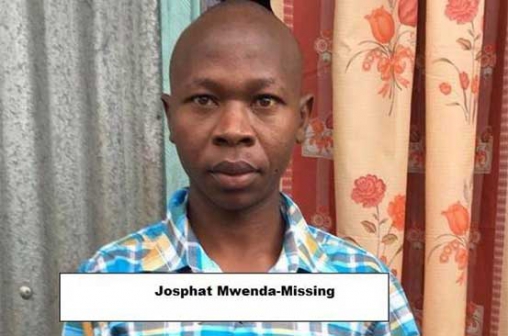 "Curiously, four other officers who were not at the scene, recorded statements in support of these malicious and fabricated charges. Josephat sought legal assistance with IJM who immediately took on his case.
He later lodged a complaint with the Independent Policing Oversight Authority and since then he has faced persistent threats.
The civil societies said on December 13, 2015 the same officer responsible for the shooting in the company of others picked Josephat from his home and took him to Mlolongo Police Station and charged him with six more counts.
They included riding a motorcycle without a helmet, without a reflective jacket, carrying excess passengers, carrying uninsured passengers, riding an uninsured motorcycle and riding a motorcycle without a driving license.
"Throughout this time Josephat has been the victim of numerous threats and intimidation including on February 16 2016 when he was picked by two men from court claiming to be from CID. The officers alleged they were investigating a robbery with violence case and that Josephat and others were suspects."
A lawyer from IJM insisted on being present during interrogation where the suspect's identification documents were taken from him.
The group said there is evidence indicating the lawyer and the two others were unlawfully detained at the Syokimau AP Camp for a period of time on June 23, the day they are thought to have gone missing before being moved.
The civil societies added Kimani has dedicated his career to secure basic human rights and freedom for his fellow citizens.
He was an intern at Release Political Prisoner now the Right Promotion and Protection Centre (RPP), Independent Medico Legal Unit and later IPOA before he joined IJM.
"The human rights community strongly condemn this enforced disappearance of a human right lawyer and call for the immediate release of Willie and his associates. We call on interdication and investigation on officers involved in this heineous act," said the group in a statement read by Patricia Nyaundi.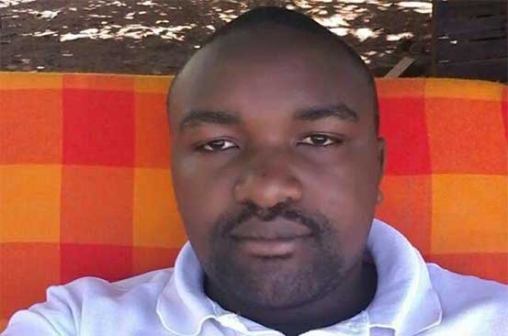 Those in attendance included officials from Amnesty International, International Centre for Transnational Justice, Kenya Human Rights Commission, IMLU, Freedom House, RPP, International Commission of Jurists-Kenya, National Coalition of Human Rights Defenders, InformAction and Kenya for Peace with Truth and Justice.