IG Joseph Boinnet orders arrest of National Bank of Kenya, Chase Bank top officials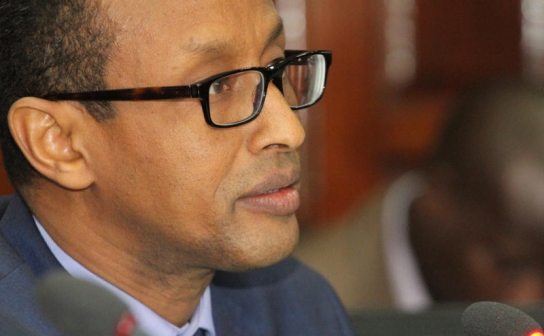 Nairobi: Inspector General of Police Joseph Boinnet has ordered the arrest of six National Bank of Kenya and two Chase Bank senior officials for unethical conduct at the institutions.
The National Bank of Kenya officials are the Managing Director Munir Mohamed, Boniface Biko (Executive Director), George Jaba (Chief Credit Controller), Mohammed Abdall ( ICT Director), Wycliff Kavunira (Acting Chief Finance Officer) and Chief Finance Officer Chris Kisire.
The Chase Bank officials under probe are Chairman Zuffrulh Khan and Group Managing Director Duncan Kabui.
Boinnet ordered the eight to report to the Directorate of Criminal Investigations headquarters along Kiambu road in Nairobi Friday by 3.30pm.
In a statement, Boinnet said he will provide updates on progress of their investigations.
Chase Bank was Thursday placed under receivership to protect its depositors, creditors and the public.
On the other hand, National Bank of Kenya's under performance has been exposed by billions of loss reported in the past financial year. The bank made Sh1.2 billion loss, the worst in the last eight years.
Boinnet also cautioned the public against making unsubstantiated claims touching on the banking sector, some of which have created panic in the recent past.
"We have arrested David Mukunzi Zawadi to face the relevant charges related to misuse of social media to disseminate falsehoods about the banking sector," said Boinnet.
"It's one thing to alert acquaintances about matters that are truthful and factual, but we shall not allow persons driven by malicious considerations to peddle falsehoods to mislead members of the public," he added.