Njenga Karume's grandson arrested over death of girlfriend after scuffle in Kiambu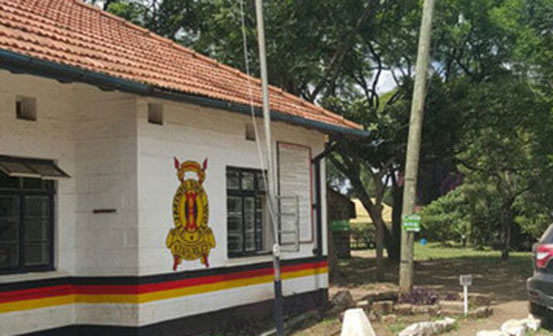 Kiambu, Kenya: Police in Kiambu are holding a grandson of late Minister for Defense, Njenga Karume on suspicion that he pushed his girlfriend to death from the fourth floor of an apartment block on Thursday night.
The incident happened soon after the two arrived at their apartment at midnight.
Kiambu County Police Commander James Mugera said police are interrogating Kenneth Wathugi Karume 30, the son of Joseph Karume Njenga who is the first son of the late minister.
The woman, Mumbi Kalungia, 30, who sustained several injuries on her limbs, head and back, died on the spot after the incident.
"She fell from the fourth floor of the building after what we suspect to be a scuffle. The man was arrested for interrogation," said Mugera.
Kenneth is said to be a commercial pilot. He is being held in Kiambu as police investigate the incident.
Residents said there was commotion at the victim's house with the deceased shouting for help before she went silent.
"When the neighbours rushed out, they found the body of the lady lying outside the compound of the apartment," said a witness.
The suspect is said to have been on the balcony of his house shouting that he had done nothing and tried to flee before he was apprehended by neighbours at adjacent apartments
Mugera said a few neighbours at the Gracia Apartment had also been questioned. Other witnesses said the man and woman looked intoxicated when they arrived home.