Governor rolls out Sh54m project to equip polytechnics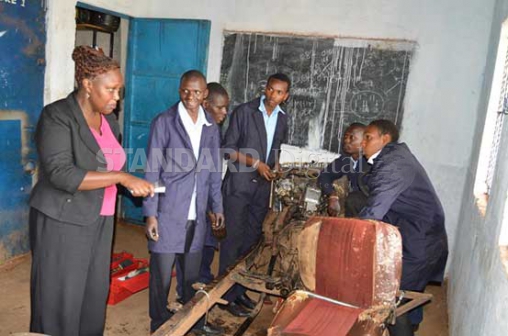 There has been increased enrollment to polytechnics in Kiambu County after the county government spent Sh54 million to equip them with modern facilities.
This was done by the department of education and ICT to revive the institutions, which were previously abandoned. Governor William Kabogo handed over equipment for building and construction, salon, carpentry and welding machines to 33 polytechnics across the county.
"Now that polytechnics is a devolved function we have committed Sh54 million to buy equipment for training our youth so that they can get jobs and be self-reliant," said Mr Kabogo.
The governor urged students to take their training seriously as this will prepare them for the job market.
County committee member in charge of education and ICT Esther Ndirangu said they have committed another Sh60 million to purchase more equipment.
Ms Ndirangu added that the institutions will employ casual workers on permanent basis and recruit qualified personnel to boost the existing numbers.
"The department of youth affairs in the county is giving loans to young women and people living with disability. Once they have acquired the necessary knowledge they can apply for loans and start their own businesses," she added.
She said students who cannot afford fees will be awarded bursaries. Consequently, most youth who used to idle in the shopping centres have enrolled in the polytechnics.