Kenya: Court to finally settle Mbiyu Koinange estate suit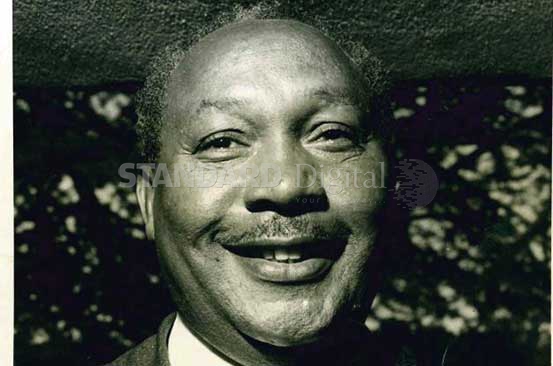 It has taken 35 years and 25 judges to determine an inheritance battle over property worth billions of shillings belonging to the late minister Mbiyu Koinange.
High Court judge William Musyoka, being judge number 25, will today rest the epic case involving feuding members of Koinange's vast family.
The late minister, who served in Jomo Kenyatta's government for 16 years, passed away on September 2, 1961. His widows and 18 children have tussled over his estate now estimated to be close to Sh17.4 billion for close to three decades.
Nearly all the judges in the High Court and Court of Appeal, save for those recently recruited, have in one way or another dealt with the Koinange succession suit. So have those who went home by either retirement or by being dismissed by the Judges and Magistrates Vetting Board.
The case was also at one point heard by Deputy Chief Justice Kalpana Rawal. It is among the most unique and epic succession cases in Kenya's history as more than 50 parallel cases have been filed since the initial case moved to the corridors of justice.
For the past 35 years, since succession suit No 527 was filed in court in 1981 to resolve the distribution of the properties to the beneficiaries of the powerful minister, little progress has been made to resolve the dispute.
It is also one of the cases in which several lawyers, who were representing the feuding parties in court, have made a lot of money.
Court of Appeal judge Martha Koome, when she sat as a High Court judge, described the long drawn war among the Koinange kin and their lawyers as an endless show.
Theatre of absurd
"I am sorry to state that going through this court file, and the tactics employed by the parties and their advocates, the case can only be likened to the classical theatre of the absurd," Justice Koome said in her ruling dated January 28, 2005.
She added: "It is a shame that 24 years after the death, there seems to be no end in sight. Numerous applications and consent orders have been recorded but very little progress has been made towards the distribution of the estate to the beneficiaries."
Justice Musyoka will decide who will take a 291-acre piece of land in Runda Estate and more land in the Rift Valley. The stake will also include shares in some of the country's top companies.
Justice Harold Platt was first appointed an interim administrator of the estate on November 13, 1981. The estate battle has been a circus that has drawn politicians and lawyers into an abyss of blame.