Kalonzo Musyoka faults relocation of South Sudan talks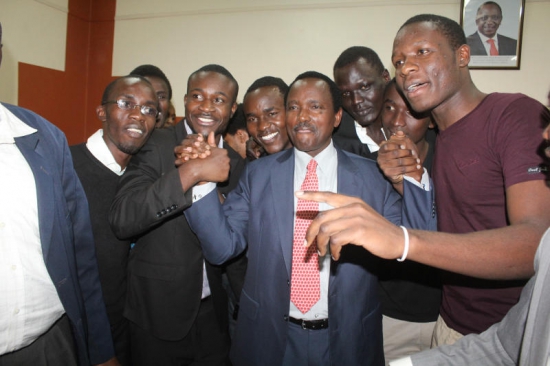 Cord co-principal Kalonzo Musyoka has regretted the relocation of the South-Sudan peace negotiations from Kenya to Ethiopia.
Kalonzo, a former vice-president said although Ethiopia has the will to see peace prevail in South Sudan, Kenya has the institutional memory, which is key to the on-going negotiations.
The Wiper leader said Kenya was the custodian of the Comprehensive Peace Accord (CPA) and thus her capacity to handle the peace negotiation would be of great impact to the whole process.
"Sanction against the parties involved in the negotiations would not work but rather engagement and negotiation, which would give a lasting solution to the civil unrest in South Sudan should be pursued," said Kalonzo.
Kalonzo further noted: "Sanctions never work, sanctions never worked in Cuba; the best way for the people of South Sudan is to engage and I am personally involved in helping them out."
Kalonzo said although in Opposition, he is constantly in touch with both President Salva Kiir and former vice-president Dr Riek Machar, encouraging them to put an end to the hostility.
Kalonzo was addressing University of Nairobi Law students on "Ethnic strife, Social exclusion and Corruption in East Africa: Lessons from South Sudan".
Kalonzo also said corruption was crippling the Kenyan economy citing the Auditor General's report released earlier in the week.
On the recent tour of United States President Barrack Obama to Kenya, Kalonzo said it was unfortunate that Obama did not address the Kenyan parliament as is the norm for a visiting head of state of his calibre whenever he visits a foreign country.