Heed Obama's advice on terrorism, Muslim leaders say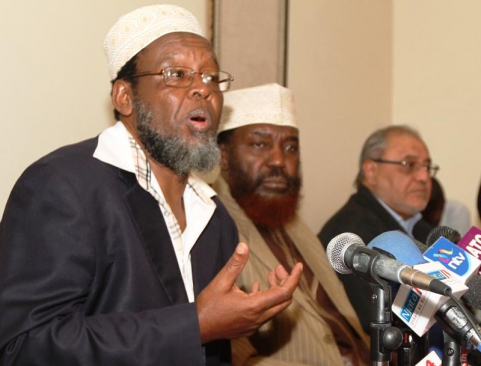 Nairobi: Muslim leaders have appealed to President Uhuru Kenyatta to embrace US President Obama's call of ending the profiling of Muslims and instead engage communities to combat terrorism.
In a press conference in Nairobi yesterday, the Muslim leaders said there have been increased cases of reported disappearances and extra judicial killings of Muslim youth and women suspected by security agencies of involvement in terrorism activities.
"We commend President Obama's call on the review of counter-terrorism tactics because this is the same strategy we had advocated for, instead of policy of victimisation," National Muslim Leaders Forum Deputy Chairman Al Haji Yusuf said.
Muslim Human Rights Forum Chairman Al Amin Kimathi said while the Muslim community supports the Government's measures to weed out terrorism, they were concerned that the measures being taken were selective.
Yusuf claimed that a few days before Obama's arrival, there were some "extra judicial actions".
"The illegal actions are a constant source of pain and agony for the affected families and breed anxiety and resentment in the whole community. While President Obama's assistance to the Government in the fight against terrorism is important, we however wish to state that it should be tied to the Government's willingness to embrace human rights principles in the fight against terrorism," he said.
They, however, said Uhuru's "bold and courageous stand against homosexuality is a source of pride for the nation".