All colour as billboard girl buried on her birthday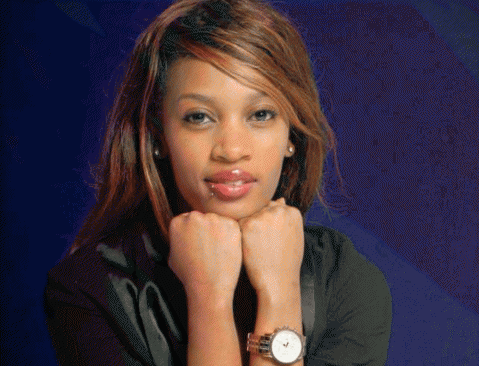 Her glamorous young face graced various billboards across the country at the turn of the millennium. Most striking among them was perhaps the giant Ribena advert at the Museum Hill roundabout in Nairobi and another by the railway bridge while entering Nakuru town from the capital.
By age ten, she was a common feature in Aquafresh and Yellow Pages commercials.
Linzie Mumbi would pursue her passion for modelling into adulthood, while also proving to be a beauty with brains.
She recently completed an undergraduate course in mechanical engineering at Birmingham City University, UK, and was to graduate in September.
She was subsequently admitted to Coventry University to study Aerospace Technology with her eyes firmly set on one goal; becoming a commercial pilot back home in Kenya.
Born in Nakuru 23 years ago today, on Saturday July 18, 1992 to be precise, Mumbi was three weeks ago excitedly waiting to mark a birthday she fondly shared with South African statesman, the late Nelson Mandela.
But as fate would have it, her friends and relatives from around the world will this morning converge at her parents' home in Kambungu, Ishiara, Embu County for her burial.
She died on June 28, following a sudden illness. Strikingly though, those attending have been advised to wear bright-coloured clothes-and not black as is the mourning tradition. Red and white were the dominant colours during her funeral services in Birmingham and Nairobi this week.
"During our granddad's funeral three months ago, she was uncomfortable that people were shopping for black clothing. She said she would want people to be dressed colourfully at her funeral. It's her wish," explains Natasha Makena, her younger sister.
"There was rarely a dull moment in her life and it is in order that we celebrate, not mourn her," adds her mother Dr Jane Ngarari.
Her father, Mr Eliezer Ngarari, is the Nakuru County supply chain management director.
During her school days at Shah Lalji Academy, St Austin's Academy and Braeburn School, she outshone others in swimming and taekwondo.
Her prowess in the latter bagged her several scholarships from top-end schools across Kenya.
She became a paid child model at the age of eight, an engagement that saw her promote Ribena and Yellow Pages and also do voice-overs in Aquafresh adverts.
Her path was altered when she went to live in the UK with her family in 2004; she started focusing more on her studies.
"She had written me a note when she was young saying when she grew up, she wanted to study in a university abroad and come back to be a lawyer or a commercial pilot. She eventually settled on the latter," Dr Ngarari says.
Her resolve was evident after she joined Sutton Coldfield Sixth Form College in late 2008 and her mother, a linguist, advised her against studying Maths and Physics.
"Mumbi could hear none of this and proved me wrong by passing her exams. She even applied to join to Oxford Aviation Academy (the largest flight training network in the world) but we told her she must first get a first degree," she reveals.
"That is how she ended up taking a course in mechanical engineering. She was headstrong and never doubted herself".
The fixation with aeronautics was, however, not enough to sweep the 22-year-old off the fashion runways.
Until her death, she was an active ambassador of Face of Kenya, UK, an outfit meant to promote Kenyan values and products in the UK.
She earned the role after emerging among the finalists in the inaugural Face of Kenya, UK contest in 2013.
As part of the contest, participants had to come up with initiatives that would help the disadvantaged in Kenya.
True to type, Mumbi came up with Najali (I care) Foundation, which was to help girls living with disability in rural Kenya.
"She died before the foundation could gain root and we hope to take it to the next level in her memory".
Cause of death
Mumbi wore a unique tatoo on her back: "A happy family is but an earlier heaven," read the tattoo, which spelled out her mum, dad and sister's names.
Her death was sudden and devastating. She complained of stomach pains and tiredness soon after coming from the gym. "When I described the symptoms to a 911 clinician, he suspected she was suffering from a stomach bug. We all suspected it was food poisoning. She took medication and rested on her bed," says Dr Ngarari, who was with her.
Her condition worsened six hours later and we called in emergency medics. We took 45 minutes doing cardiopulmonary resuscitation on her in vain," she states.
The post mortem could not reveal the cause of death and the coroner has penned an inquest into the same.